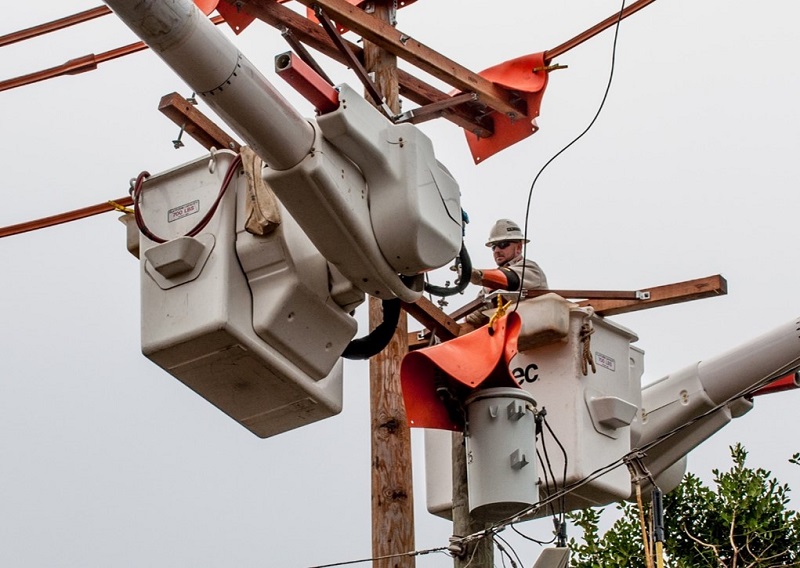 Department named a Reliable Public Power Provider
Special to Iredell Free News
The City of Statesville Electric Utilities has earned a top award from the American Public Power Association for operational excellence. Statesville was recently named a Reliable Public Power Provider (RP3) at the diamond tier designation, which is the highest tier awarded.
According to Statesville Electric Utilities Director John Maclaga, the RP3 designation recognizes a public power utility's proficiency in four key areas: reliability, safety, workforce development and system improvement. Criteria include sound business practices and a utility-wide commitment to safe and reliable delivery of electricity.
"This is a great honor," said Maclaga, "and demonstrates Statesville's commitment to implementing industry best practices in providing safe and reliable delivery of electricity."
Maclaga praised his staff for the hard work they invest into the management and operations of the City's electrical system. "Our work is more than just providing day-to-day service. We are constantly gathering and analyzing data to help improve our service reliability. We are committed to implementing rigorous safety trainings and developing our staff's knowledge and skills. And we are continually working to improve our utility assets.
"We take great pleasure in the work we do to power our community. It's nice to be recognized as among the 'best of the best' on a national level," said Maclaga.
Statesville is one of 274 of the nation's more than 2,000 public power utilities that holds a RP3 designation. This prestigious designation lasts for three years.
The American Public Power Association has offered the RP3 designation for 15 years now. The Association is the voice of not-for-profit, community-owned utilities that power 49 million people in 2,000 towns and cities nationwide. The association advocates and advises on electricity policy, technology, trends, training, and operations.