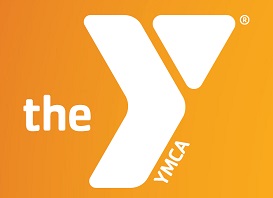 Special to Iredell Free News
WINSTON-SALEM — After careful consideration for the health of its members, staff, and community as a whole, the YMCA of Northwest North Carolina will temporarily close all facilities through at least the end of the business day on Sunday, March 29.
"As we navigate these challenges ahead, please know that we never make a decision to close Y facilities in haste," Stan Law, president and CEO of the YMCA of Northwest North Carolina, said in a news release. "The health, safety, and well-being of our members, program participants, and staff is of the utmost importance in these unprecedented and ever changing circumstances. And in an effort to help slow the spread of the Coronavirus, we feel this is the most socially responsible decision to make for our communities and our neighbors."
During the temporary closure, the Y will work closely with local officials, emergency agencies, school systems, and health care organizations to support the communities it serves, according to the news release.
"These are unprecedented times and we are in uncharted waters," said Law. "We are working with local officials to see how the Y can be a resource to those that need it most. It is also our intention to resume all normal in-branch YMCA of Northwest North Carolina operations as soon as it is safe for our members, staff, and program participants. We know how much our YMCA and the membership and programs we deliver mean to our members and program participants, and how important they are to overall community health. In the meantime, we look forward to offering some virtual wellnessoptions, as well as some activities to do with your children and as a family."
LEARN MORE
Visit ymcanwnc.org/keepingyouhealthy for more information and past updates.
About the YMCA
The YMCA of Northwest North Carolina is a nonprofit 501(c)(3). Our Mission: "Helping all people reach their God-given potential in spirit, mind and body." While our Association office is based in Winston-Salem, North Carolina, we have 15 branches located in seven counties — Alexander, Davie, Iredell, Forsyth, Stokes, Wilkes and Yadkin. The YMCA is for Youth Development, Healthy Living and Social Responsibility.