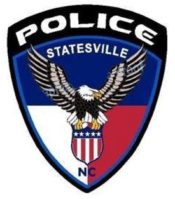 FROM STAFF REPORTS
A Statesville woman faces criminal prosecution in the death of her 7-month-old daughter following an investigation by the Statesville Police Department.
Talisa Ramseur, 30, is charged with involuntary manslaughter, three counts of misdemeanor child abuse, and driving while license revoked in connection with a crash in which four children were injured.
Ramseur's daughter, Lovely Ann Imes, died on September 25, 2019, from injuries she sustained about three months earlier when the Buick Rendevous operated by Ramseur collided with a semi-truck at the intersection of Rickert Street and Garner Bagnal Boulevard, according to the SPD.
Ramseur caused the June 18, 2019, crash by failing to yield the right of way when she pulled into the path of the semi-truck, police said.
As a result of the crash, Dhynasti Ramseur, 9, Keshawn Imes, 9, and Kayden Imes, 6, were ejected from the Buick.
Lovely Ann Imes, who was 3 months old at the time of the crash, was not properly secured in the front seat of the Buick, police said. All four children were taken to Iredell Memorial Hospital and transferred to Wake Forest Baptist Hospital for further treatment.
SPD Officer Henshaw worked with the Iredell County District Attorney's Office and on March 2 obtained warrants for Ramseur's arrest.
On March 3, Ramseur turned herself in at the Iredell County Magistrate's office. She was taken before Magistrate Imes, who issued a $25,000 unsecured bond.