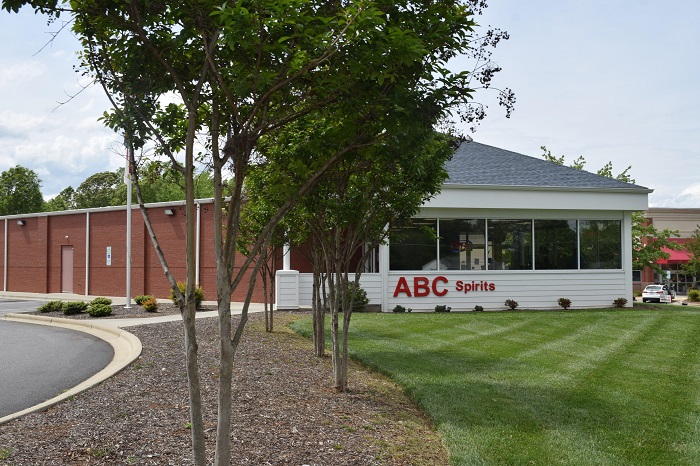 BY DEBBIE PAGE
debbiepage.iredellfrenews@gmail.com
Crews began working this week to prepare for the 1,760-square-foot warehouse addition to the Troutman ABC Store. Space has been getting tighter for liquor storage as sales have quickly grown since the store opened in December of 2016.
P.S. West, which built the current facility, won the bidding process for the $209,000 expansion.
ABC Board Chairman Layton Getsinger said the decision to add the warehouse was "based on the fact that our growth has been such that we just basically ran out of room in the back. We didn't anticipate when we built store that we would grow as fast as we have."
Getsinger also cited "safety reasons" for the decision, as well as the staff having to scramble for space to store the forklift after unloading a delivery truck.
"Nowadays there isn't any room back there for anything but just liquor and a forklift, and sometimes we have to leave the forklift out for a couple days until we can whittle down the inventory, so it's something that we knew would be coming. We just didn't see it happening as fast as what it actually turned out to be."
The board issued a request for proposals on March 13, and P.S. West submitted the lowest of the three bids received by the March 31 deadline.
Getsinger stated that because this was an "informal RFP" process, the board did not hold a pre-bid conference. All information, including design drawings, was put on the board's website with an option for contractors to come into the store to get a hard copy of the plans.
The board intends to pay for this addition out of its cash reserves, which stood at $290,031 at the end of March.
SALES GROWTH CONTINUES
The store experienced a 43 percent increase in sales over 2019 numbers for the same period ($367,569 with a net profit of $28,848). This year, sales reached $510,535.56 in liquor sales, along with $1,422.10 in mixers and $13,718.45 in mixed drink sales.
The store's third quarter total income, after taxes and fees, was $374,977.93. Gross profit after the cost of liquor was $177,998.30. After deducting operating expenses and required distributions, the total net profit for the quarter was $33,301.26.
"In early March, as the lockdown started happening with the coronavirus, we experienced exceptionally strong sales," said Getsinger.
"We also experienced a 53.53 percent increase in sales over March of 2019. Every ABC Board lost their mixed beverage sales. For large cities, that is a significant part of their revenue. Increased retail makes up for the lion's share of that but still leaves a gap for them."
"We only have a couple of mixed-beverage accounts. While it is a nice boost to monthly sales, our retail sales have significantly lifted us past the same period for last year."
"April continues with much higher than normal sales. March sales exceeded what we did in December (normally the biggest month) of this year. It is possible that April will be similar. At the moment we are on track for 2019-2020 sales in the $1,930,000 range against a budgeted $1,622,000."
The third quarter alcohol education distribution to the Drug-Alcohol Coalition of Iredell was $2,688.34, with law enforcement receiving $1,920.24.
The Town of Troutman received $14,169.83 to be distributed among several designated areas. ESC Park Capital Reserve Fund, Troutman Parks and Recreation Department, J. Hoyt Hayes Memorial Troutman Library, and I-SS Schools in Troutman (divided among SIHS, TMS, TES, and CATS) will each receive 12.5 percent, with the remaining 50 percent going into the town's coffers.
COVID-19 OPERATIONS
As an essential business, the ABC store has continued to operate through Governor Roy Cooper's stay-at-home order. Getsinger wanted to assure the public that the staff is taking appropriate precautions to protect customers and themselves.
"In regards to sanitation, we have heightened our and customers' awareness regarding hygiene in the store. We installed the plexiglass shields at the registers, and our employees wear gloves."
A maximum of 10 customers are allowed in the store at a time. All contact surfaces are routinely cleaned with disinfectant.