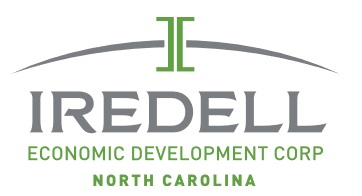 Special to Iredell Free News
The Iredell Economic Development Corporation hosted its virtual Annual Meeting on Tuesday, August 25.
During the meeting, Iredell EDC shared highlights and accomplishments across Iredell County during fiscal year 2019-2020 through a year-end review video featuring private and public leaders and the release of the Iredell EDC Annual Report for 2019-2020.
The event featured a moderated discussion with Todd English, VP Business Development for Roush Yates Engines and Vienna Barger, Principal of Southern Distilling Company. These two local industry leaders shared stories about how their companies have embraced disruption and demonstrated resiliency, while shifting to new business opportunities. The panel discussion video is available HERE.
The theme of the event was "Stronger Together" highlighting the successes of Iredell EDC over the past three years as a result of the unification of Mooresville-South Iredell Economic Development Corporation and Greater Statesville Regional Development.
With the financial support of 80 investors from the public and private sector, Iredell EDC works to maximize Iredell County's economic opportunities and competitiveness. The organization has developed a new economic development strategy focused on six key pillars, including existing industry and retention, workforce and talent, new business development, product development, marketing and communications, and collaboration and community.
Highlights in the report include continued support of existing industry retention with 95 company engagements and 180 partner referrals. Iredell EDC launched its Small Business Ombudsmen program in 2018. The SBO program has assisted 60 small business clients that have invested more than $2 million in Iredell County.
Iredell EDC continued its work in workforce and talent with partnerships that built and enhanced the pipeline of workers to meet the needs of local industry. The report contains initiatives to promote career awareness and talent recruitment, including promotion of the Edge Factor digital career awareness platform, partnerships to host a local industry virtual career fair, and awards for training grants to local industry.
Iredell County saw new development growth with 2,620 residential permits and 735 commercial permits issued with a projected private sector capital investment of $503,642,260. The Iredell EDC's efforts resulted 24 new and expanding companies, 20 infrastructure projects, and 13 new product development projects representing $491,010,346 of capital investment, 626 new jobs created, and occupying 2,926,367 square feet.
In partnership with public and private sector businesses, Iredell EDC works to identify, develop and market shovel ready sites, speculative buildings, and redevelopment opportunities for potential businesses. Iredell EDC launched a new website to promote available buildings and sites that has over 80 properties. The properties featured on Iredelledc.com integrate with the Charlotte Regional Business Alliance and Economic Development Partnership of NC websites.
"Companies seeking to expand or establish their location prioritize the availability of skilled workforce and real estate. Our efforts to prepare the pipeline of workers and to create new buildings and sites in the market are key to strengthening our competitive position and attracting new investments to our community", said Jenn Bosser, president & CEO of Iredell EDC.
Over the past year, the Iredell EDC team has worked with numerous partners and initiatives. For a recap of partnerships, investors, organizations accomplishments, and other community highlights, watch the annual video HERE.
"Iredell EDC has been intentional about the investments they have made in technology to position us as a strategic marketing partner for our community," said Jim Marshall, Iredell EDC Board chair. "As one unified economic development organization, Iredell County has realized the benefits of working together with a shared vision for enhancing our economic vitality. We really are stronger together."
About Iredell EDC
Iredell County Economic Development Corporation (Iredell EDC) was formed in 2017, as a result of our leaders and communities coming together with a vision to organize our economic development efforts under one county-wide economic development organization. Iredell County Economic Development Corporation is a 501(c)6 private-public partnership dedicated to the growth and success of Iredell County. The EDC works with partners at the local, county, region, and state levels to address business opportunities and challenges to ensure a vibrant business community.