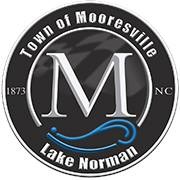 Special to Iredell Free News
As local businesses reopen during Phase I of the governor's three-step plan to reopen, the Town of Mooresville recommend sfacilities consider flushing their plumbing system prior to customers or employees occupying the building again.
"As businesses begin to reopen, the Town wants your customers and employees to come back to fresh, clean water at your facility," said Public Utilities Director Allison Kraft. "There are some easy steps you can take to ensure that happens."
When water sits in a building where there is little or no activity for a long period of time, it becomes stagnant without people using faucets, toilets, or other items. This can lead to bacteria growth in plumbing, and unpleasant taste or odors.
By running faucets (both hot and cold water) for a period of time, businesses can ensure that the water in their facility is the freshly treated water coming from the Town's distribution system.
The Centers for Disease Control and Prevention (CDC) has very detailed information on reactivating plumbing systems after dormant conditions on its website at https://www.cdc.gov/coronavirus/2019-ncov/php/building-water-system.html.
LEARN MORE
For questions about water and wastewater utility service, please contact the Town at 704-663-3800.