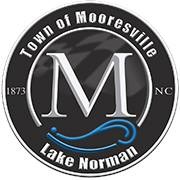 Special to Iredell Free News
The Town of Mooresville's Public Services Division has been awarded accreditation from the American Public Works Association (APWA). The APWA is a 501(c)3 organization that serves public works professionals, providing educational opportunities that assist public works personnel to improve the quality of life in the communities they serve.
According to the APWA, the purpose of the accreditation program is "to provide a means of formally verifying and recognizing public works agencies for compliance with the recommended practices set forth in the Public Works Management Practices Manual. It is a voluntary, self-motivated approach to objectively evaluate, verify and recognize compliance with the recommended management practices."
The Public Services Division began the process of accreditation in 2019.
Assistant Town Manager Ryan Rase said the Mooresville community "would expect no less than excellence from the Public Services Division, and this was a way to validate it with a national agency."
"The awarding of the APWA Accreditation reflects the dedication from staff towards continuous improvement and excellence," he said. "We are extremely proud to receive this honor, and the true stars of this prestigious APWA award are the Public Services staff whose mission it is to provide services and programs that contribute to making Mooresville a great place to live and work."
The Town will receive official recognition from APWA for the accreditation during the June 15 meeting of the Town Board.