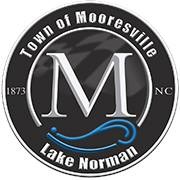 Special to Iredell Free News
WASHINGTON, D.C. – U.S. Sen. Thom Tillis (R-NC) and Rep. Ted Budd (R-NC-13) announced Thursday that a $4.4 million U.S. Department of Transportation (DOT) Consolidated Rail Infrastructure and Safety Improvements Grant has been awarded to the Town of Mooresville for the planned Mazeppa Road Flyover Rail Crossing.
The grant will be used to eliminate the rail crossing and intersection at Mazeppa Road/Connector Road and North Carolina State Highway NC-115 and will be replaced with a four-lane bridge over part of the tracks to address local road congestion challenges.
The proposed flyover is a component of a multi-phased plan to provide a direct connection to a new Exit 38 on I-77 from Mazeppa Road.
Sen. Tillis directly advocated for the grant on behalf of the Town of Mooresville, including sending a letter to Secretary Elaine Chao in November of last year.
"Today's announcement is a big win for Mooresville, and I'm proud to have supported this project," Tillis said in a news release. "This $4.4 million grant is an investment to improve the area's infrastructure, which in turn will help reduce road congestion and improve quality of life for Mooresville residents and visitors."
"I'm very proud that the Town of Mooresville has been awarded this grant," said Rep. Budd. "This new bridge will alleviate the high traffic volume that occurs when railroad cars pass through. We want to make it as easy as possible for folks to travel around this area and shop at local businesses, and that's what this new road will help accomplish."