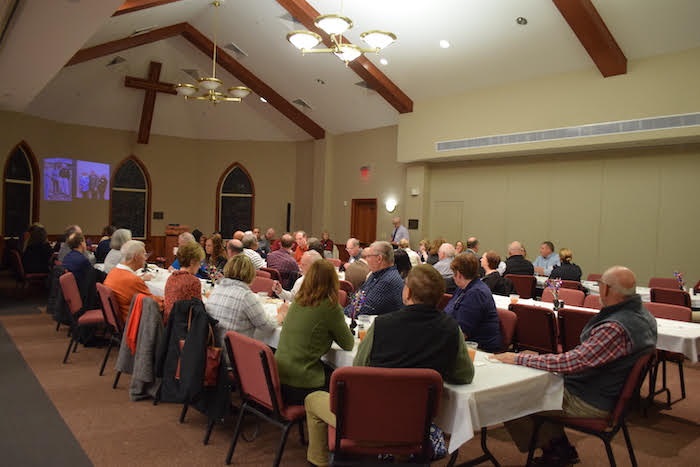 BY DEBBIE PAGE
debbiepage.iredellfreenews@gmail.com
The Town of Troutman held a Volunteer Appreciation Dinner at Little Joe's banquet room on Tuesday to thank some of the community members who have served the town in a variety of ways with a buffet dinner and a program to honor their contributions.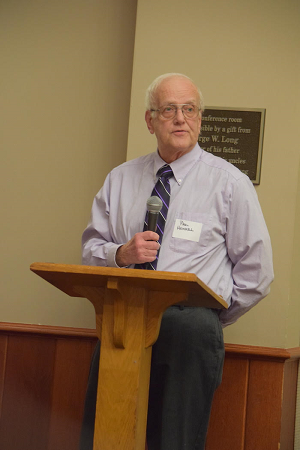 Mayor Pro Tem Paul Henkel, filling in for Mayor Teross Young, welcomed guests to enjoy the meal and led the recognition part of the evening.
"This is Town Council's and town staff's opportunity to say thank you to the special people that give of their time, talents, and treasure throughout the year and make so many great things happen in our community," Henkel said.
"Troutman is better because of you, and we want you to know how much we appreciate you," he added.
Pastor Ivan Cowan of New Life Missionary Baptist Church delivered the prayer prior to the dinner.
Henkel asked Town Council, Planning and Zoning Board, Board of Adjustment, Parks and Recreation Committee, Troutman ABC Board, Troutman Business Council, and Design and Review Board members individually to stand and be recognized for their countless hours of service to help the town government make the best decisions for the town residents and the future of the town.
Others recognized were 2019 Citizens of the Year Chuck Gallyon and Karen Neilson and Organization of the Year Troutman Chair.
Henkel also thanked many individuals, organizations, and businesses who contributed to the town in a variety of ways, including those who volunteer on other committees and at ESC Park and park events, as well as parades, 5K races, and Depot music events.
Parks and Recreation Director Emily Watson praised the generosity of the broader Troutman community, saying that many step up each and every day to help either through their time, talents, and expertise or through donations and sponsorships from their businesses and organizations.
"There are so many people that do so much for our community, and we appreciate every one of you," said Watson.
Town Board/Committee members
Town Council
Current Members
Paul Bryant
George Harris
Paul Henkel
Eddie Nau
Sally Williams
Recent Members
Jan Huffman (2019)
Judy Jablonski (2019)
Board of Adjustment
Kenny Overcash
Helen Byers
Michelle Peck
Matthew Weber
Design Review Board
Hap Williams
Mark Michel
Rob Bobinski
Darrell Nantz
ABC Board
Layton Getsinger
Ron "Duck" Wyatt
Wes Edmiston
Planning and Zoning Board
Randy Farmer
Karen Van Vliet
Kenneth Reid
Mark Taylor
Ray Welsh
Darryl Hall
Barry General
Lori Eberly
George Harris (2019)
Parks and Recreation Committee
James Mattingly, TYAA
Michelle Hepler, Iredell County Parks and Recreation
Sally Williams, Troutman Town Council
Jan Comer, Engineered Sintered Components
Parade Committee
Chuck Gallyon & Family
Johnny Levan, Coordinator for ICAR (Ham Radio)
Donna Swicegood, Statesville Record & Landmark
Ralph Dagenhart, American Legion
Angela Hoover, Town of Troutman
Todd Hardy, Town of Troutman
Emily Watson, Town of Troutman
Debbie Page, Iredell Free News
Troutman Business Council
Teross Young Jr.
Paul Henkel
Jan Comer
Andrew Whitaker
Shannon Viera
Jessica Stewart
Ginger Finley
Mike Todd (through 2019)
Emily Watson