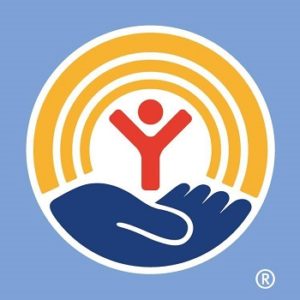 Special to Iredell Free News
United Way of Iredell County has established a response fund in support of non-profit organizations in Iredell County who are serving the basic needs (food, shelter, employment & health care access) of individuals in Iredell County who have been negatively impacted by the novel coronavirus (COVID-19) or the economic impact of measures taken to stop the spread of this disease.
The United Way Endowment for the Future will gift $25,000 to establish this fund.
"We are fortunate that the generosity and foresight of our donors has allowed us a method to respond quickly to emerging needs in our community," Endowment Chair Will Fanjoy said. "The impact of this virus, and the associated closings and economic changes will be felt most keenly by our vulnerable families, and this fund will help us support those agencies on the front lines of providing for those needs."
Gifts to this fund will be 100 percent targeted on providing services to impacted families through local non-profit organizations. A group of local volunteers will be charged with reviewing requests for support and determining the best allocation of available funds. No direct gifts will be made to individuals.
If you wish to make a gift in support of this effort, please visit http://bit.ly/UWCorona, text "Iredell" to 30306, or mail a check to United Way of Iredell County at P.O. Box 1312, Statesville NC 28687 with "Covid" in the memo line.
If you volunteer or work with a non-profit organization that is serving families impacted by the novel coronavirus and have experienced increased needs due to this service, please contact Brett Eckerman at 704-872-3000 to see how the United Way might be able to help.
"There is great work going on in Iredell County as we work to prepare for and respond to this health crisis," said Nelson Granade, United Way president. "Elected Leaders, our school systems, corporations and churches are all doing their part to meet the needs of this community. This fund cannot and is not intended to replace those important efforts. Instead, we hope that this fund might compliment that work and help those most in need to navigate this crisis with as little long-term negative impact as possible."
NC 2-1-1, a statewide United Way-funded hotline that serves as an information and referral service system for people in need, will continue to support callers needing access to health and human services resources such as food, financial assistance, and other basic needs throughout this epidemic. Should you need assistance, please call: 2-1-1 or 1-888-892-1162, TTY # 800-735-0533. This service is free, confidential, and available in many languages 24/7, 365 days a year. Additional information is also available at www.nc211.org
About United Way of Iredell County
United Way of Iredell County fights for the health, education and financial stability of every person in our community. We partner with 21 local non-profit partners through our annual campaign, and many other local groups and initiatives year-round to achieve this goal. More information is available at www.uwiredell.org.