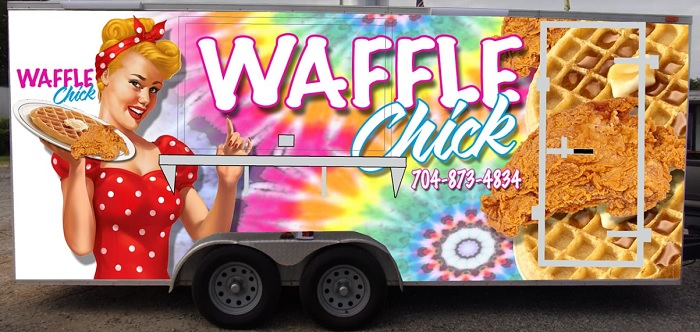 BY BRANDY TEMPLETON
Elisa Connolly's new business venture was inspired by the love and kindness that she has witnessed her mother demonstrate over the years.
A pastor's wife, Evelyn Crosswhite provided countless visitors with a warm meal in her home for decades. Among her specialties are homemade waffles.
"The waffles came from love," Connolly said. "She made them for everybody."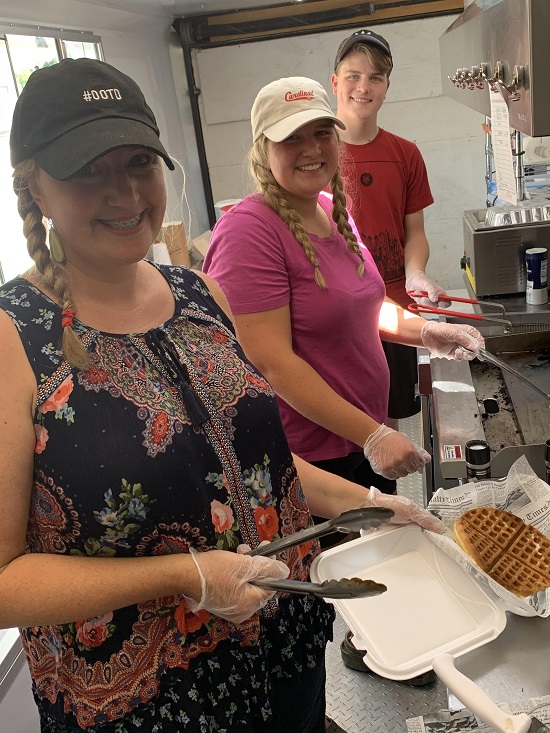 Connolly has made her mom's recipe for the breakfast favorite — along with the servant's heart she inherited from her parents — the centerpiece of her Waffle Chick food truck, which opened for business three weeks ago off Salisbury Road.
The idea for the business location came during Connolly's five-year tenure with G4G Ministries.
"We served many meals out this way and I realized there was never a quick place to get a good lunch close by," Connolly said. "I decided to open this place for people to have another lunch option."
Waffle Chick, she said, has been embraced by a growing customer base.
"Several people have came up and said they're glad to have another option other than Sheetz," Connolly said with a laugh. "People have also reached out on social media and been so supportive. "
Those supporters have came out to try her signature waffles, which are made fresh daily.
"I think of the waffle as an old-timey food," Connolly said. "Mine have a modern spin."
Those spins include chicken and waffles, jalapeños on waffles, and dessert waffles.
The business also offers fresh subs, hotdogs, chicken tenders, and ice cream.
Connolly, her daughter Sarah, and son Jacob work as team cooking and serving her food. At home, Connolly's husband Neal and two other sons, Ben and Gabe, also assist with making sure the food truck is ready to roll each morning.
"I really wanted to do something with my whole family," she said.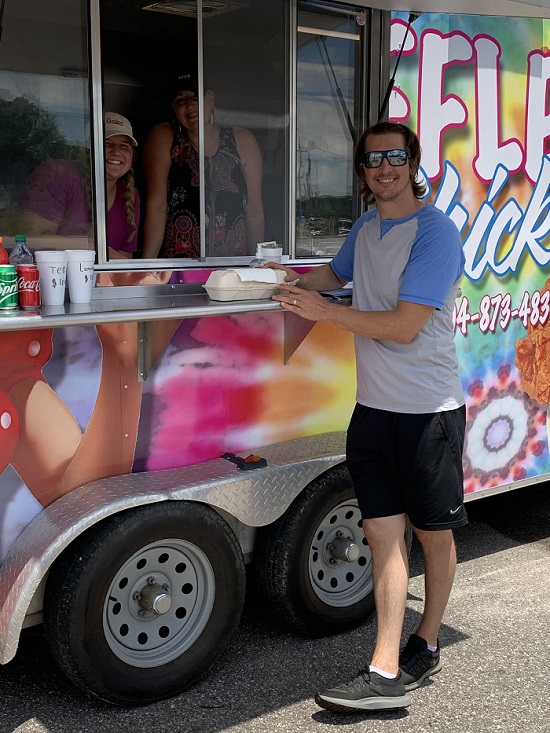 The Connollys have already forged relationships with their regular customers — they know many on a first-name basis.
Diana "Janie" Benton eats at Waffle Chick a couple times each week. She's known Connolly for years and really enjoys her food.
"I really like the waffles with strawberries and cream," Benton said. "I really like her hot dogs and homemade chili too."
Connolly said her dad, Grover Crosswhite, has been instrumental in launching the business.
She's also appreciative of the support from her family and the community.
"I'm so blessed to live in Statesville," she said.
Most importantly, she attributes her success to her faith.
"God's been in it, and I haven't missed a beat," Connolly said.
LEARN MORE
The Waffle Chick food truck is located at 1609 Salisbury Highway. It's open Monday through Friday from 10:30 a.m. until 2:30 p.m. Visit the Waffle Chick Facebook page or call 704-873-4834.