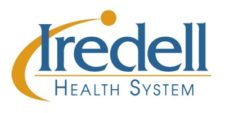 Special to Iredell Free News
Heather White, the diabetes program manager of Iredell Health System's Wellness and Diabetes Center in Troutman, has achieved Certified Diabetes Care and Education Specialist (CDCES) status by successfully passing the Certification Examination for Diabetes Care and Education Specialists.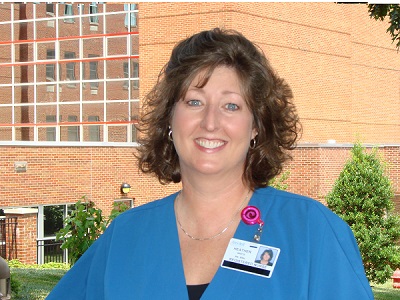 "My goal as a Certified Diabetes Care and Education Specialist is to use my specialized knowledge and experience to educate and support patients with prediabetes or diabetes on their journey through life," White said. "I want to empower them each to strive for their best health through all the seasons of life."
White met rigorous eligibility requirements of the Certification Board for Diabetes Care and Education (CBDCE) to be able to take the examination. By achieving the highly valued distinction, White demonstrates to patients with diabetes and medical professionals the specialized knowledge she possesses and the tremendous quality of care she provides.
In her 28 years with Iredell Health System, White has worked in various roles as a registered nurse – including in the medical/surgical nursing unit, Outpatient Surgery, Outpatient Registration, Women's Health Center, and Corporate Wellness – and has spent the last four years serving as an educator at the Diabetes Center and as a corporate wellness nurse.
The Iredell Wellness and Diabetes Center is the only Iredell County program certified by the American Diabetes Association as meeting the national standards for diabetes self-management education.
Treatment includes meeting with a diabetes educator (Registered Nurse or Registered Dietitian), a custom meal plan, individual sessions, and group classes. With a certified diabetes center in the area, community members with prediabetes or diabetes have access to the education and care they need to improve their health and way of life.
CBDCE is a national not-for-profit certification organization that is responsible for overseeing the certification program for diabetes care and education specialists and awarding the CDCES credential to qualified individuals. The CDCES program is accredited by the National Commission for Certifying Agencies.
About Iredell Health System
Iredell Health System includes Iredell Memorial Hospital; Iredell Home Health; Iredell Wound Care & Hyperbaric Center; Community and Corporate Wellness; Occupational Medicine; the Iredell Physician Network and more. Iredell Memorial Hospital is the largest and only nonprofit hospital in Iredell County. The comprehensive healthcare facility has 247 beds; more than 1,700 employees; and has 260 physicians representing various specialties. Centers of excellence include Women's and Children's; Cardiovascular; Cancer; Surgical Services and Wellness & Prevention. The mission of Iredell Health System is to inspire wellbeing. For a comprehensive list of services and programs, visit www.iredellhealth.org.