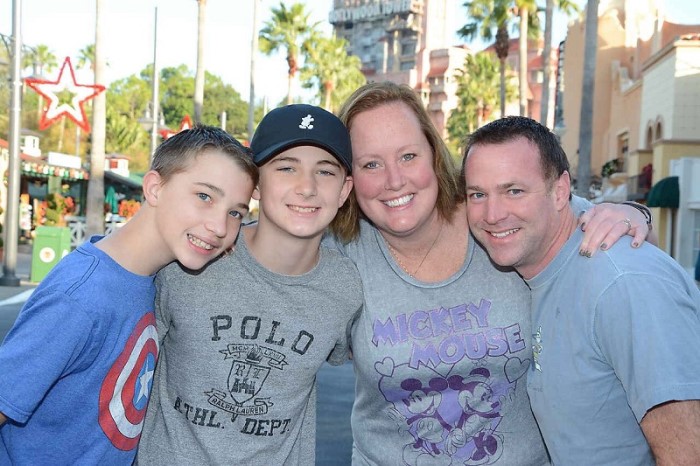 Coddle Creek Elementary School principal working to raise awareness in community after son's death
BY KARISSA MILLER
Susan Fail was taking part in her regular routine last summer when two Mooresville police officers walking up to her front door.
The officers came inside and informed her and her husband Mathew that their 18-year-old son Dillion had been found dead.
"The floor went out from underneath us. Once I caught my breath, they gave me a number to call of a detective in Richmond," she recalled.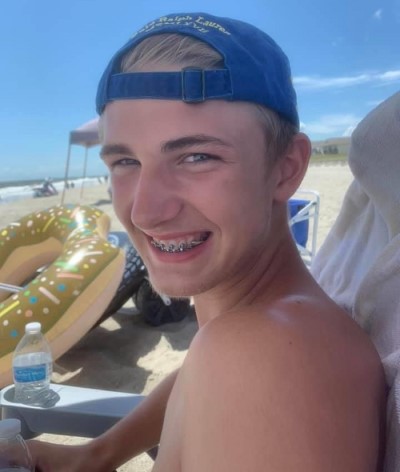 When Susan called the investigator, she learned that Dillion had died by suicide inside his apartment on June 8.
"We still aren't sure of the circumstances. All that I do know is it was probably a quick decision, one that wasn't thought out. He was fine the day before," Susan recalled.
Dillion died a few days before his graduation from Mooresville High School. Jonathan, his younger brother, accepted Dillion's diploma at the commencement ceremony.
Dillion had completed his high school coursework earlier in the school year and moved to Richmond, where he got a job and shared an apartment with a friend.
Susan said that Dillion's hope was to attend college and study project management. She described him as inquisitive, adventurous and protective of his brother.
As a child and teen, he was a member of the YMCA and high school swim teams. He also showed an interest in business.
"He always wanted to figure out a way to make money. He did little ventures making paracord bracelets and then doing pink ones for Breast Cancer Awareness," she said.
Dillion had never attempted suicide or mentioned having thoughts of taking his life, so Susan was blindsided and shocked by his death.
Working while grieving
Susan was back at the helm as Coddle Creek Elementary principal in July and working to get ready for the school year while navigating through the pandemic.
"One of my biggest struggles through all of this is I'm an educator and my husband is in education. We have a child that completed suicide. Are parents going to be able to trust that I'm able to support their kids?" Fail said.
In February 2021, Susan was experiencing more downs than ups. She requested some time off, trying to find her footing as a grieving mom.
Dillion's birthday is February 11, which made it a challenging month emotionally.
After a meeting with the Iredell-Statesville district's leadership team and Superintendent Jeff James, they suggested Fail step away from her principalship and work at the central office for the remainder of the school year.
Susan said that at first it was crushing because she thought that they were saying she wasn't capable of being a principal anymore.
However, she learned that the plan was to help alleviate the day-to-day stress of being a principal so that she could start to heal and return to Coddle Creek next school year.
"I don't know many districts that would do that. Dr. James had called me and spoke to me. He said they cared more about me than me being the principal of Coddle Creek. My emotional wellbeing was important. For that I'm grateful," she said.
Kristie Land has stepped in as interim principal. The change of pace in the central office has helped improve Susan's wellbeing.
"I'm able to attend more grief counseling and be at home with my son Jonathan," she said.
"I miss Coddle Creek. Those kids are always in my heart, but I know that stepping back is what I need," she added.
Being a Voice for Others
Susan wants to make sure no family experiences the sorrow and loss that her family has endured. She has become an advocate for suicide awareness and prevention with fundraisers through the American Foundation for Suicide Prevention.
She has even been asked to be a coordinator for the walk for the Central Piedmont area.
"I want kids to hear from parents who have lost kids to suicide. I want them to know the long-term impact when they feel that they are at that point of that final decision — it will pass," Susan explained.
"I'm still in shock that it happened. Telling Dillion's story helps me in the healing process make his death meaningful," she added.
She launched and created her own fundraiser and walk, which raised around $3,000 for the American Foundation for Suicide Prevention to create educational programs and other support measures for survivors of suicide loss.
Susan also participated and raised money for the annual Out of Darkness Walk in November.
It is important for families to take the time to listen and check in on your neighbors, pay attention to your kids and patterns, she said.
"If you need help ask for help. No parent should feel like they are going through this alone. I just pray to God that these kids know where to go if they need help. There is hope," Susan said.
Susan and her family are continuing to adjust, but it hasn't been easy. Simple things, like seeing holiday decorations, can trigger memories and create a tailspin of emotions.
One thing that has helped their family is adopting a dog named Sully that resembles a dog that Dillion had.
"Sully is my therapy dog and has helped our family cope and relieve some stress. Grief is very difficult to work through," she said.
As an educator, Susan also feels it's important for schools to address mental health and suicide. She's proud of the work that I-SS is doing to strengthen the district's mental health efforts.
She never talked to her kids about suicide and she isn't sure if they received any exposure on the topic at school.
"I-SS is putting in curriculum and making training mandatory," she said. "It's something that you are able to talk about it, and it's not a bad word," Fail said.
I-SS is implementing several measures, including:
♦ Mental health first aid training,
♦ Partnerships with Children's Hope Alliance for school-based therapy
♦ Crisis assessment for schools, and
♦ SAVE promise clubs that encourage keeping kids, friends and communities safe and more.
Meanwhile, as time passes, Susan hopes to one day open her Dillion box and also read through the handwritten notes that a friend of hers collected at his funeral.
She said that her focus has been on her son Jonathan and giving him support.
Susan hopes her story and experience can empower those who have lost a loved to suicide.
LEARN MORE
♦ If you have lost a child to suicide, visit https://afsp.org/ive-lost-someone
♦ If you are having thoughts of suicide, call the National Prevention Lifeline at 1-800-273-8255 or text talk to 741741.