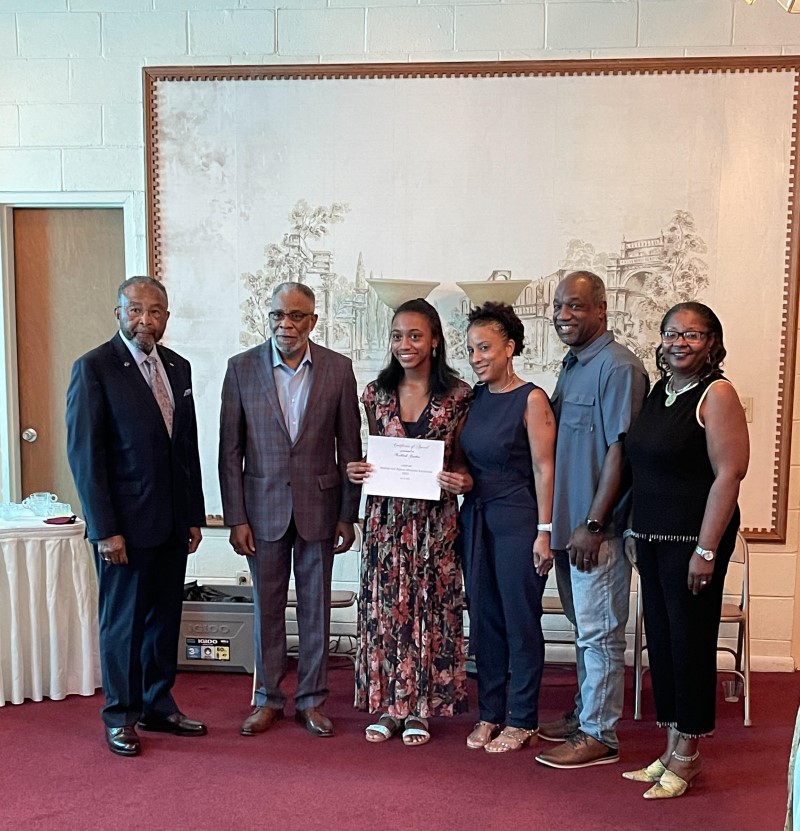 BY STACIE LETT CAIN
For well over 30 years, Rutledge and Bigham Mortuary in Statesville has seen the importance of a higher education and done their part to make sure two deserving students are able to achieve that with just a little bit of help.
Operating on the premises that it "takes a village" to raise a child, the mortuary has offered two scholarships each year to children or grandchildren of people who they have been a part of assisting in their end of life celebrations.
"If they have a relative that we have performed a funeral for here they are eligible to apply for these scholarships," said Bernadeane Moton, Chief Executive Officer of Rutledge and Bigham. "Of our 99 years in business in this community, we have offered these scholarships for well over 30 years."
A pair of $1,000 scholarships are awarded each year:
The Rutledge and Bigham Memorial Scholarship for a high school senior entering college; and
The Charles Warner Brown Higher Education Scholarship for someone graduating college and pursuing graduate education.
This year the recipients are Jalyn Martin, a recent West Iredell High School graduate who received the Rutledge and Bigham Memorial Scholarship, and Kahleah Gaither, a graduate of UNC – Greensboro who received $1,000 through the Charles Warner Brown Higher Education Scholarship.
"Both of these scholarships are extremely competitive and is one they truly have to earn," explained Christopher "Skip" McCall, chairman of the Scholarship Committee. "These young women are strong, intelligent recipients, and they truly give us hope for the future. We hope they bring their talents back to our community."
Martin has plans to attend University of Missouri-Columbia in Broadcast Journalism, while Gaither, a two-time scholarship recipient, is planning to attend Hampton University in Virginia to earn a Master's in Speech Pathology.
"I want to sincerely thank Rutledge and Bigham for this opportunity," Gaither said to the small crowd that gathered for a reception. "It means so much to be able to pursue my dreams and know that they support that and are willing to help."
Photos