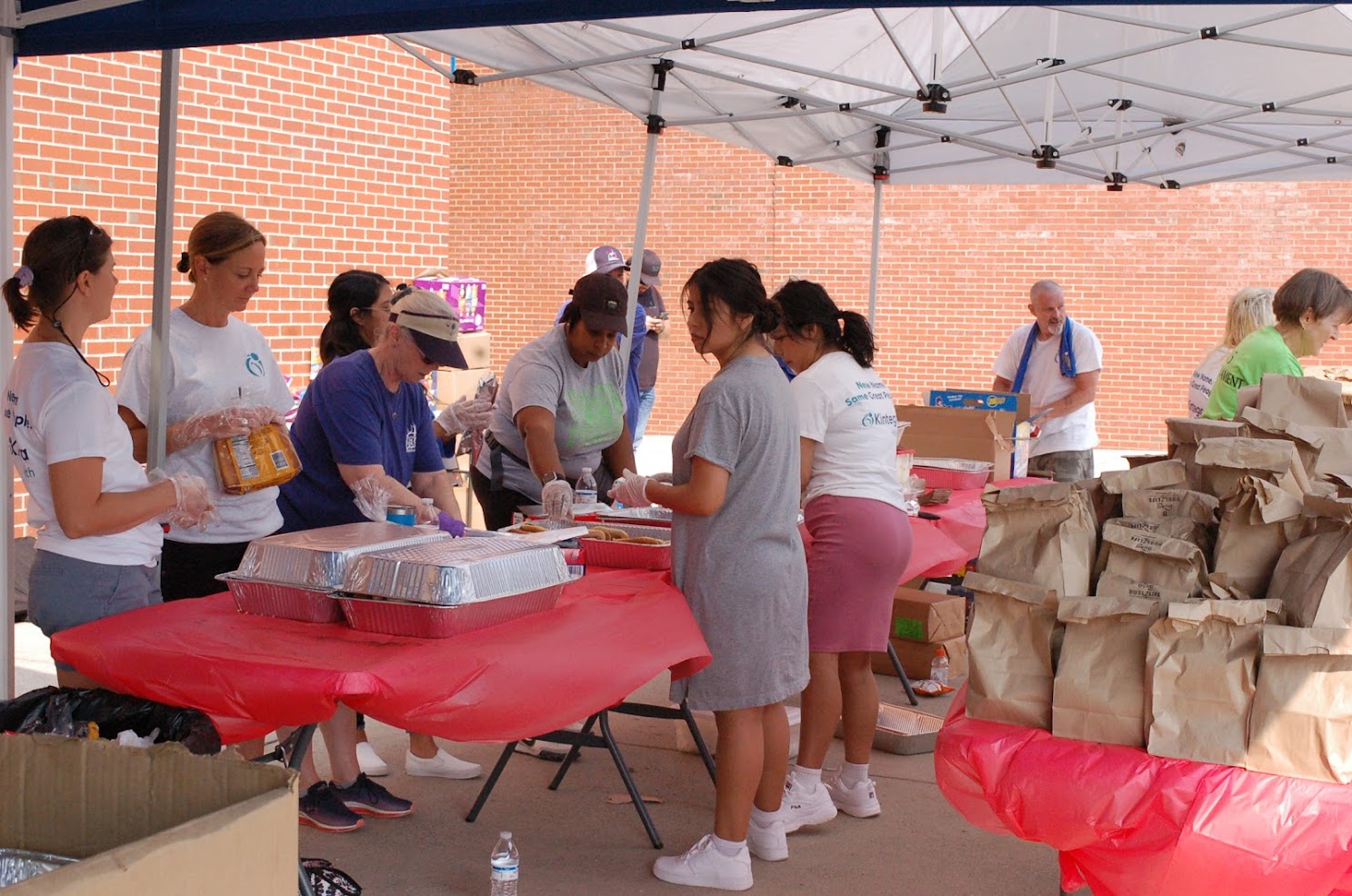 BY DEBBIE PAGE
debbiepage.iredellfreenews@gmail.com
Cars streamed through designated lanes winding through the Statesville High School campus on Saturday, stopping at numerous stations to pick up backpacks filled with supplies, health information, freebies, new shoes, and lunch at the annual Back to School Bash, all made possible through the Statesville Missional Network, a group of 12 United Methodist Churches in the area, and local businesses and healthcare organizations.
The Back 2 School Bash, now in its seventh year, serves students at 23 schools in Iredell County, providing school supplies and shoes. The event is funded entirely by community fundraising, business sponsorships, church financial and volunteer support, and donations.
Iredell-Statesville Schools Superintendent Jeff James stopped by to thank volunteers and sponsors for their dedication to children in need.
"To me, when community connects to the school system, there's so much more we accomplish as a team," James said. "It would be great if all the faith-based partners could have a collaborative, coordinated effort so that we can touch so many more children working together instead of in our separate silos."
After talking with Pastor Amy Spivey of Monticello United Methodist, who chaired the event in past years, James said the pair is planning to organize a meeting for churches in the western part of the county to come together and be more involved in schools.
"A lot times I find that principals do not always reach out to the faith-based community, and there's so much they will do for our schools if we just connect the dots," James said. "An event likes this helps the community realize that we're all in this together."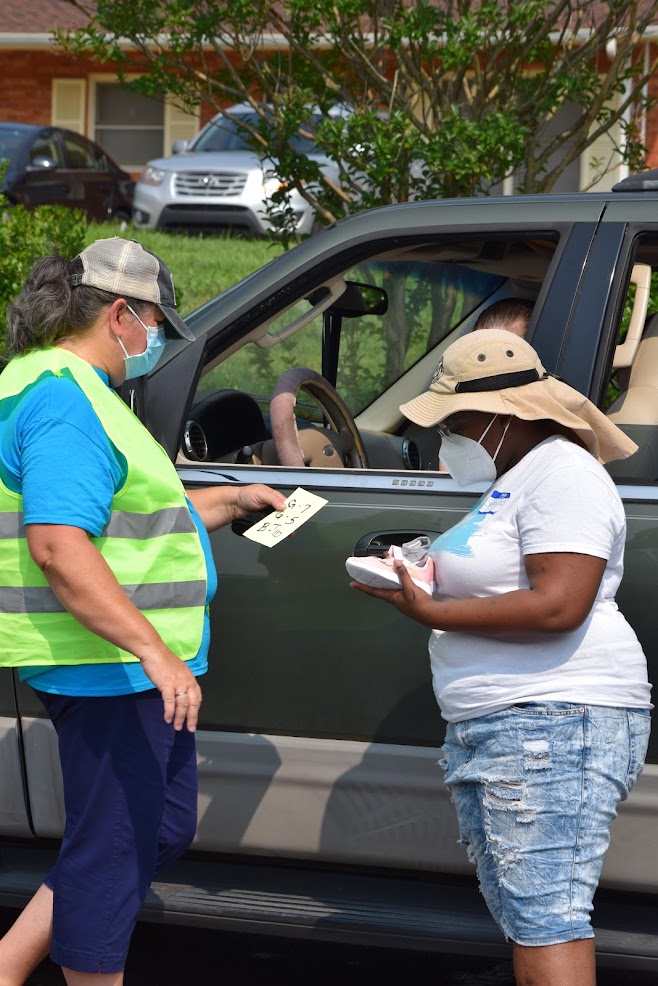 As they visited various stations, parents received physical and behavioral healthcare information and freebies from Kintegra Health, including stress balls, masks, water bottles, tooth brushes, toothpaste, and vouchers for free sports physicals.
Kintegra Health also offered all three COVID-19 vaccines for anyone age 12 and up. By 11 a.m., 25 attendees had chosen to get the shot to protect against the surging virus.
Food Lion gave out salad carriers for lunch boxes to promote healthy eating, chip clips, mouse pads, and $5 grocery coupons.
G4G Ministries served up hundreds of hot dogs, bagged with chips, trail mix, and water. The group has helped with the event for the last five years, cooking the food purchased this year by Kintegra.
Iredell Health System gave out health information, including CPR instructions, a fruits and vegetables reminder calendar, recipes for healthy snacks, and sunscreen, chapstick and pencils.
Elementary students received book bags filled with age-appropriate supplies, while middle and high school students got drawstring bags filled with supplies for their age groups.
"It's not everything on the long list, but these supplies free up money for other family needs," Spivey said. "We want to invest in families and provide relief for them."
The group planned for 1,500 students this year because of the financial strain on families resulting from the pandemic, according to Spivey. Participants registered for appointment times to help the event run smoothly and efficiently.
Area churches collected the new shoes in all sizes for boys and girls from kindergarten through high school. Students selected a pair they liked to start the new school year.
With the end of the federal eviction moratorium on Saturday, Spivey said the group also passed out information, collected by Iredell Clergy for Healing and Justice, on eviction and rent assistance available from the N.C. Hope Program.
Event chair Nicole Beam, a member of Bethel United Methodist, has been a Bash volunteer for several years. She said the Statesville Missional Network arranges the huge shoe collection, organizes volunteers, purchases the supplies, contacts sponsors, and holds fundraisers to make the event possible each year.
"This mission is important to all of us involved here because it is a way to witness the love of Jesus Christ to the community. We're not just meeting physical needs but spiritual needs as well."
With the pandemic, Beam said "families may need the extra help, and we're just so glad that we can provide anything to make life a little bit easier on the parents coming through."
If unregistered families show up, they are asked to return during the last hour of the event to receive their supplies. The group plans for extras to accommodate these situations.
Though Beam has no children in the county's school system, she has a niece and nephew at Sharon Elementary and is an elementary teacher in Hickory Public Schools.
James was encouraged by a "a lot of smiling faces" in the cars going by him during the event.
"The pandemic has hit families hard in the past year and a half. I think this is another way that the faith-based community can reach out and serve a need. Otherwise, children may not start with what they need."
"For kids, this event helps level the playing field. I think that's what we want as a community is to have every child on an equal playing field with supplies, with the quality of education, with the ability to enter the many programs we offer," the superintendent added.
Photos