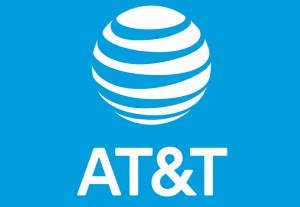 Special to Iredell Free News
AT&T customers and FirstNet subscribers in northern Iredell County will experience an improvement in wireless connectivity thanks to the addition of a new cell tower to enhance the area's 4G LTE coverage and help give residents and first responders faster, more reliable wireless service.
This new site will improve coverage in the Town of Harmony, along U.S 21 and N.C. 901, and in the surrounding areas.
"As a small business owner, and a parent, I understand the critical importance of reliable wireless networks, both for keeping families connected and for powering economic growth," said N.C. Sen. Vickie Sawyer. "And it is particularly important for rural areas and small towns. I'm committed to continuing to work with my colleagues at the General Assembly to preserve the public policies that encourage the investment of private capital in North Carolina and lead to announcements like this."
Michael Walker, regional director for external affairs for AT&T North Carolina, said the new tower would improve customers' experiences in the area.
"With 4G LTE service, they'll be able to experience better network connectivity while streaming videos, sharing on social media or texting family and friends," Walker said. "We consistently work to provide better coverage for the community and its first responders. And we're investing in our wireless network to accomplish that."
These upgrades will also benefit public safety and first responders on FirstNet – public safety's dedicated communications platform — and give North Carolina's first responders access to always-on, 24-hours-a-day priority and preemption across voice and data. FirstNet is bringing public safety communications into the 21st century with new, innovative capabilities to help those users stay safe and save lives.
These enhancements also bring Band 14 spectrum to the area. Band 14 is nationwide, high-quality spectrum set aside by the government specifically for FirstNet. When not in use by FirstNet subscribers, AT&T customers can enjoy Band 14's added coverage and capacity.
FirstNet is built with AT&T in a public-private partnership with the First Responder Network Authority. It's designed to help first responders in North Carolina and across the country connect to the critical information they need – when they need it – so they can keep themselves and the communities they serve safer.