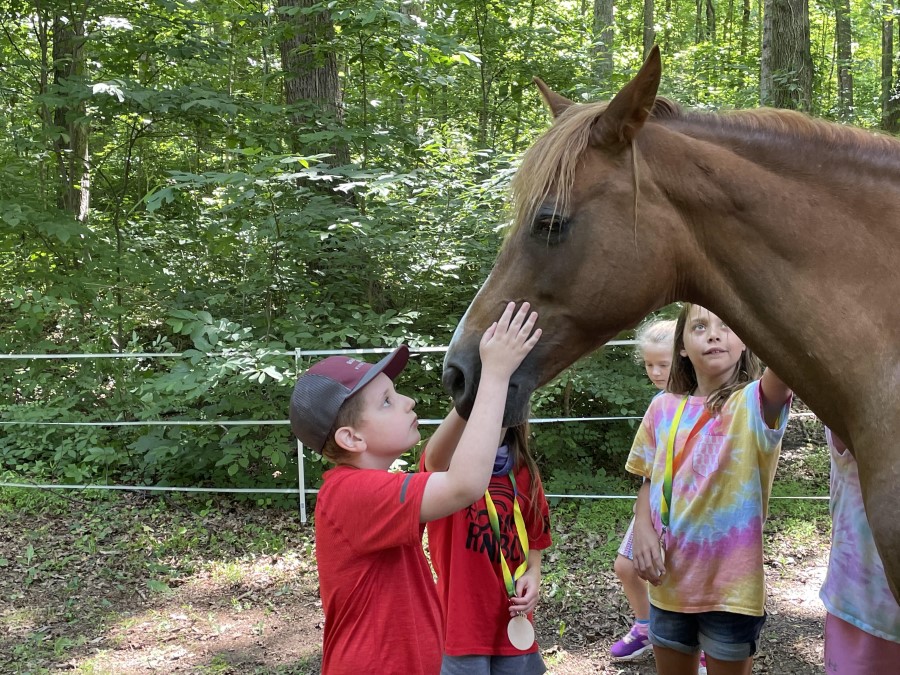 Special to Iredell Free News
Children as young as 6 carefully grasped their markers, concentrating intensely as they wrote words and drew images to describe their grief.
They filled Post-It notes with their worries: "I'm scared to die," one child wrote. "I'm worried about money," another shared.
The 33 elementary students participating in the Rainbow Kidz Pediatric Grief Counseling Program's Camp Rainbow last week all have one thing in common — the recent loss of a loved one.
For 20 of those children, the loss was sudden or traumatic, including everything from suicide to a fatal accident. All expressed feeling anxious, confused, sad and lonely since the death of their loved one.
"At camp, we learn it's okay to talk about our special person, to talk about our feelings, said Rainbow Kidz Director Leigh Ann Darty. "Camp Rainbow is a place where it's safe for children to grieve and know others understand."
That was the case for 8-year-old Nathaniel, who said he'd been feeling "sad and invisible" since experiencing the deaths of two family members.
"At camp, I've learned that I'm not invisible and I'm not alone," he said.
Camp Rainbow offers a mix of grief counseling groups, equine and pet therapy, and activities like karate, music, dance, yoga, stories and crafts. All enrichment activities are provided by generous community volunteers.
This week, middle and high school students will have the opportunity to attend Camp Rainbow.
LEARN MORE
To learn more about Rainbow Kidz, visit www.HOIC.org.
Photos