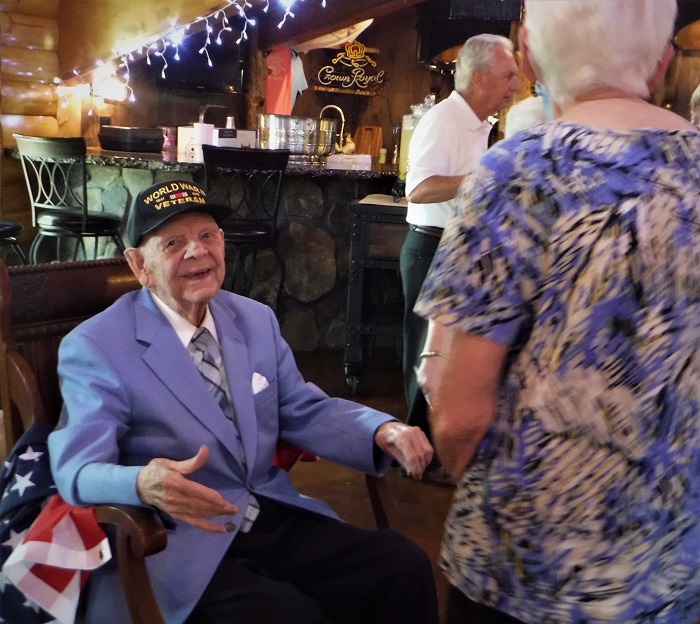 BY KARISSA MILLER
Dozens of friends and family members dropped by The Crawford Farm recently to wish William "Tom" Poston a happy 100th birthday.
A Statesville native, Poston joined the Air Force in 1942 and flew as an engineer on a B-17 during World War II. He was served as superintendent for Iredell County Schools from 1970 to 1981.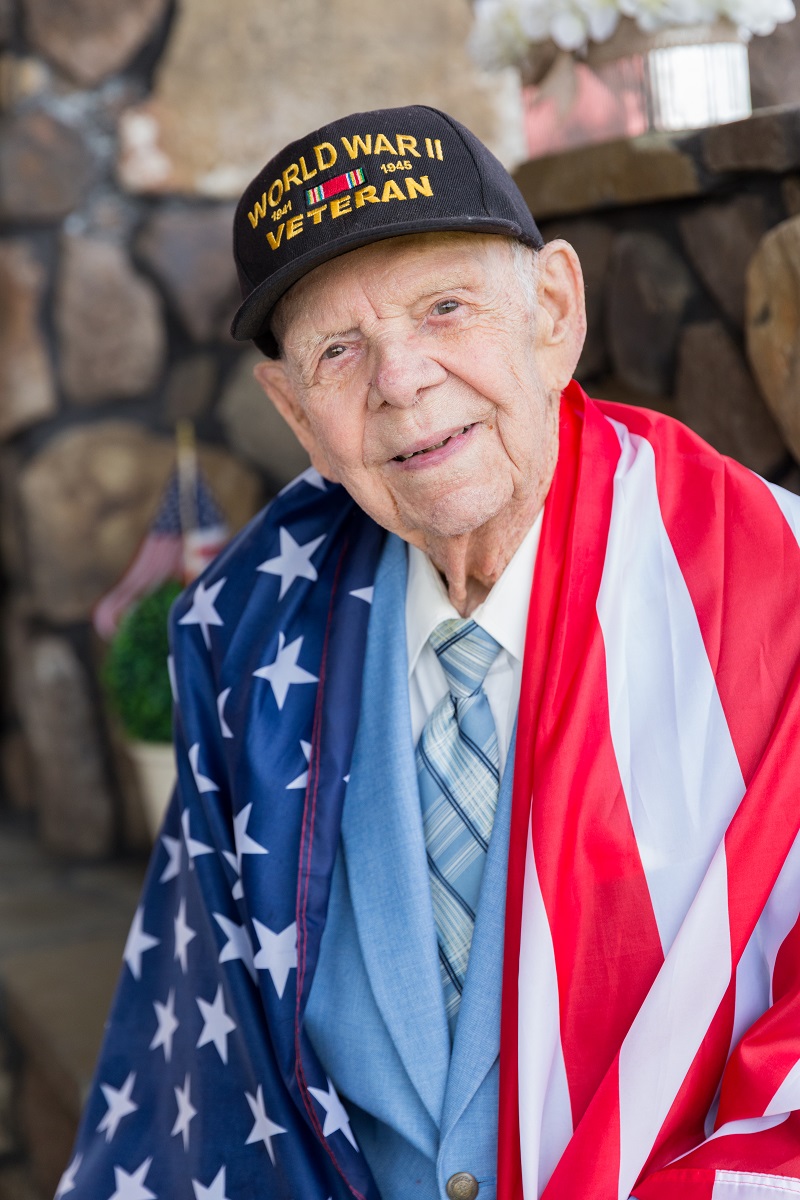 As well-wishers swarmed around to offer hugs and take photos last Sunday, Poston said he never had any doubts about reaching this milestone.
"I'm blessed and proud of what I did for my country," he said.
Among the family members who help care for Poston is his granddaughter Alex Bartlett.
"He has been a great Christian example to our family and the community and all of his students throughout the years. He's one of the most influential people in my life and I've looked up to him all my life," Bartlett said.
Daughter Carolynn Bartlett said that her dad still goes to the grocery store, drives and visits with the family every Sunday after church.
Sue Harwell Schutt drove from Richmond, Va., to celebrate her "Uncle Tom." She has fond family memories of eating together as a family every Sunday and visiting the beach together in South Carolina during the summer.
Sharon and Bob Kastor of Statesville, former students and former neighbors of Poston. He was the principal of Celeste Henkel when they were in high school.
"He's the kind of principal that everyone should have stern, but fair," Bob said.
"Then he was superintendent of the schools when our children were in school. He was a good leader," said Sharon.
"He was a good neighbor, too. A role model for everyone in the neighborhood," she added.
Former student Barbara Miller Stills said she moved to Tennessee, but he still remembered her when she came back to visit.
"We were more like his children than his students," Stills said. "He remembered everyone's name."
Pat Ostwalt attends church with Poston at Bethlehem Methodist Church. Her late husband Danny Ostwalt was a 1961 Celeste Henkel graduate and his principal.
"He's an interesting person to talk to and I've known him for a long time," Ostwalt said.
Another friend, Steve Hill, said he can hardly believe Poston is 100 years old because he is still so sharp and full of energy.
During the pandemic, Poston had to stop visiting Hill at the Statesville Historical Museum. Now that conditions are improving, Hill drives Poston over to the museum once a week.
Poston enjoys discussing local events and people and Iredell history.
Towards the end of the birthday celebration, longtime family friend and photographer Paul McClanahan took some patriotic portraits of Poston's milestone day. This past year a special video was submitted to the U.S. Library of Congress for Veterans on Poston.
The West Iredell High School ROTC cadets also made a giant "Happy Birthday" tripod poster for Poston and the family displayed it along with many joyous moments throughout his life at the party.
Photos