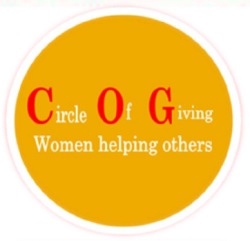 BY BRANDY TEMPLETON
When Synetta Raye founded Circle of Giving, a nonprofit organization, in 2010, she was motivated by the desire to help those in need.
"There are many people with hardships," she said. "Our mission statement is we are committed to serving at-risk families and individuals to help them with anything they need."
What started as a group of 10 ladies has grown to a force for good totaling 110.
Memberships are local and national, with members now in Maryland, Georgia, and other states. To join, Raye asks everyone to commit to $120 dues each year. The dues are exhausted at the end of each year and go to support families in need.
Every two years, Circle of Giving hosts a winter gala to raise money for other nonprofits. The next gala is planned for December 11, 2021.
This year, a virtual fundraiser raised money for Gospel's Finest and for high school scholarships.
The scholarships are given to students who apply, submit an essay, and are going to attend either a two- or four-year college. A committee decides who wins the scholarships.
This past year, four students received $1,000 each towards the school of their choice.
The number and value of the scholarships is dependent upon on how much money the Circle of Giving raises at the gala. They also depend on donations. This year, Frank and Linda Johnson donated $25,000 for scholarships.
Some $8,500 was given between 17 families.
Circle of Giving also supports YIPE (Young Individuals Pursuing Employment) and GEMS. YIPE helps high school students gain employment skills and GEMS tutors students. Each one is important to be community, and Circle of Giving is glad to support them.
"The community, they support us. They see that we're trying to make a difference. There's somebody that's always in need," Raye said. "Let's come together. It has worked. I'm blessed and want to bless someone else."'
LEARN MORE
For more information about Circle of Giving, contact Synetta Raye at (704) 873-7505.
Photos