Special to Iredell Free News
Stacey Everette has been appointed as the Human Resources director for the City of Statesville, succeeding Mildred Minor, who retired at the end of March.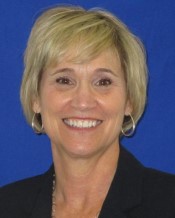 Everette has more than 20 years of human resources experience, most recently serving for over five years as the director of Human Resources for the City of Washington, N.C. Before that, most of her human resources management experience was in the private sector, working for several large manufacturing businesses and a national public accounting firm.
She emerged as the top candidate following a national search, city officials said.
"Stacey clearly distinguished herself as the right person to be our next human resources director," said Statesville City Manager Ron Smith. "The energy, knowledge and innovative mindset she has shown in her career will be of great benefit to our employees.
"Stacey has hit the ground running, meeting with department heads, asking questions, listening to ideas and concerns," Smith added. "She will be key in setting the direction of our future and we all look forward to working with her."
Everette's annual salary is $98,000.
Everette said she was excited to have the opportunity to continue working in local government and collaborating with city employees.
"I am one who embraces change and the challenges it brings an organization," she said. "My goal is to balance the needs of our employees with the vision of our leaders."
Everette has an associate degree in Health Services management and a bachelor's degree in Human Resource Management. Her master's degree is in Human Behavior and Business from Amberton University. She served for four years in the U.S. Marine Corp and received an honorable discharge.
With professional HR certifications from the Human Resources Certification Institute, the Society for Human Resources Management and the International Public Management Association, Everette is also a graduate from the UNC-Chapel Hill School of Government, Municipal and County Administration program. She is pursuing a Corporate Wellness Coach certification.
Everette and her husband have five children and seven grandchildren.