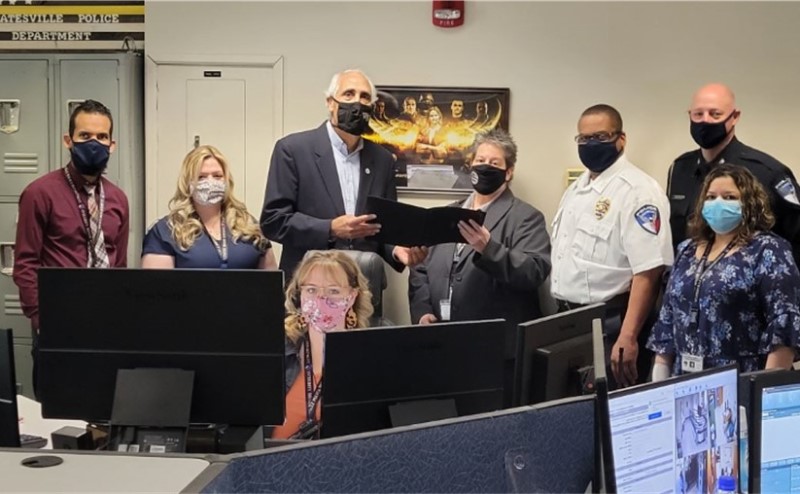 Special to Iredell Free News
In recognition of April 11-17 as National Public Safety Telecommunicators Week, the City of Statesville is taking time to acknowledge the men and women who respond to emergency calls, dispatch emergency professionals, and render lifesaving assistance to Statesville residents every day.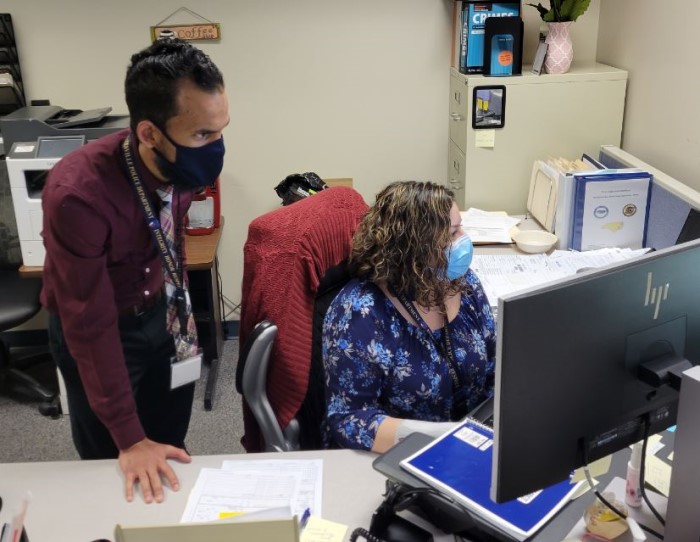 Division Manager Kimberly Arbogast oversees Statesville's Communication Center and Records Division, which is a part of the SPD. The division has two supervisors and ten telecommunicators. Also housed in this division are the records unit and parking enforcement.
In 2020, the division answered 85,551 calls, of which 9,047 were 911 calls. The types of calls range from requests for an escort or welfare check to reporting an accident or serious crime.
Mayor Costi Kutteh visited the Communication Center recently to see firsthand the work of these professionals and officially proclaim National Public Safety Telecommunicators Week in Statesville. He thanked the employees for their service and expressed his pride in their work and dedication.
Arbogast is also very proud of her team. "With the support from Chief Addison and staff, working as the division manager for the Communications Center and the records unit has been challenging and rewarding. I proudly say that I have a group of talented, dedicated and professional employees who I call my team."
The supervisors for the communications team are Ashley Mason and Lori Dalton. The telecommunicators are Janie Campbell, Kymbreana Christmas, Selena Dancy, Jaymar Daniels, Jamal Everett, Dakota Glen, Sarah Maybury, Victoria Reavis, Elise Welch and J.T. Willis. The Records Unit consists of Ana Garcia-Morales, Edward Rodriguez Matos and Natasha Linster-Woods. The Lobby Officer is Rodney Burelson and Rodney Gardner is in Parking Enforcement.
Photos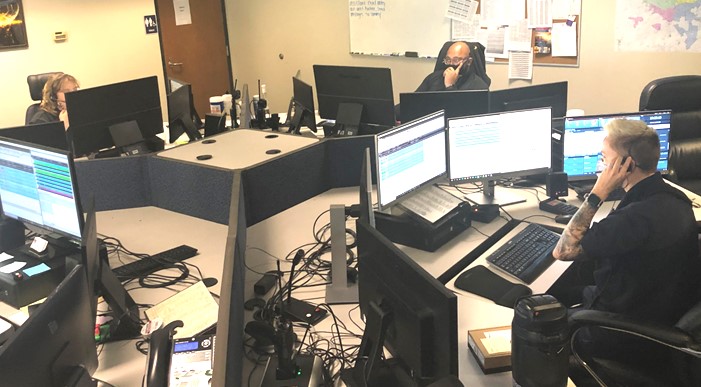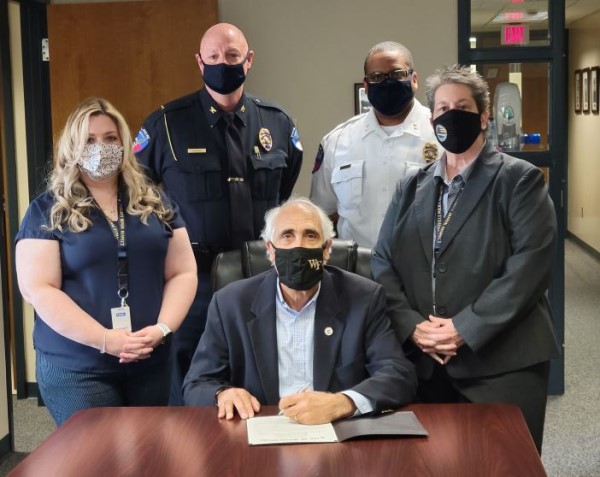 Proclamation