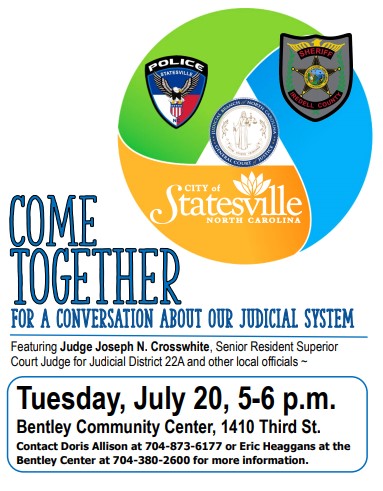 Special to Iredell Free News
There will be a community forum from 5 to 6 p.m. on Tuesday, July 20, at the Bentley Community Center in Statesville.
The public is invited to attend. Organizers said the forum is an opportunity to hold a conversation about the local criminal justice system.
Iredell County Resident Superior Court Judge Joe Crosswhite will participate, along with Statesville Police Chief David Addison and Iredell County Sheriff Darren Campbell, to help explain the arrest and trial process.