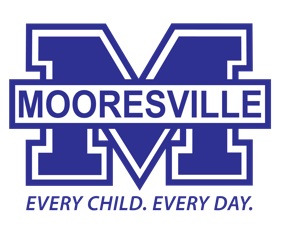 Special to Iredell Free News
The Mooresville Graded School District is celebrating the start of construction with groundbreaking events at Park View Elementary and South Elementary, with a final design for the building addition footprint receiving approval and funding.
The ceremonial turning of the dirt will occur on May 11, at South Elementary at 9:30 a.m., followed by Park View Elementary at 10:30 a.m.
The $19 million project scope includes adding an approximately 13,000-square-foot gymnatorium at each elementary building. Updates to the heating, ventilation, and air conditioning equipment system, and kitchen renovations. The project goal is a modern and improved learning environment with indoor air quality at CDC recommended levels.
MGSD is utilizing the design-build method of delivery to design and construct the project. This delivery method provides for a team approach with sole accountability for the project resting with the design-builder. District officials selected Performance Services to serve as the design-builder, with team partners McMillan Pazdan Smith Architecture to lead the design and G.L. Wilson Building Company serving as the general trades' construction partner.
"Part of the reason that MGSD chose to partner with Performance Services as the design-builder on our project was because of their experience, knowledge, and proven track record for building and renovating K-12 schools. While design-build is a relatively new delivery method in North Carolina, many states use the method to some degree and have for years to build and renovate schools," said Michael Royal, chief operations officer for MGSD. "So far, the process has been smooth, and we appreciate the level of communication and commitment that we have received from everyone involved in the process. We are looking forward to both projects being completed on time and on budget."
Target completion is September 2022.
Project highlights include:
• Gymnatorium additions, including dual court capacity, stage, ganged restrooms, a family restroom, and dedicated before/after school areas for each school,
• Enhanced cafeteria and dining space at both elementary schools,
• Kitchen space layout, equipment, and serving line modernization,
• Renovations and updates to the existing HVAC and controls systems at both schools,
• Restructuring parking and site traffic at South Elementary, and
• Restructuring the playgrounds at Park View Elementary
About MGSD
Mooresville Graded School District serves 6,074 students in grades pre-K through 12 and is ranked in the top 10 NC school districts in academic achievement. The school district is notable for the early adaption of an academically successful digital learning program that provides each student with a laptop computer and integrates its use into classroom instruction.