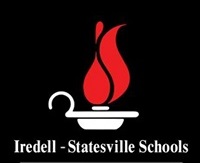 FROM STAFF REPORTS
As Iredell-Statesville Schools personnel prepare for the return of all students to in-person learning, the district's COVID-19 numbers are the lowest in months.
According to the latest I-SS COVID-19 Dashboard, only three positive tests were reported among staff members during the week of March 19-25, along with 11 among district students.
The district reported that 28 staff members were isolated or quarantined during that time period along with 284 students.
There were no reported cases of secondary spread of COVID-19 in district schools.
Superintendent Jeff James has announced that students at all district schools can return to in-person learning on April 7. More than 1,300 district employees have now received two doses of the COVID-19 vaccine.
I-SS officials and the Iredell County Health Department notified parents of possible student exposure to COVID-19 at the following schools:
ELEMENTARY SCHOOLS
Coddle Creek
Cool Spring
Union Grove
HIGH SCHOOLS
Lake Norman
South Iredell
Statesville
COVID-19 Dashboard