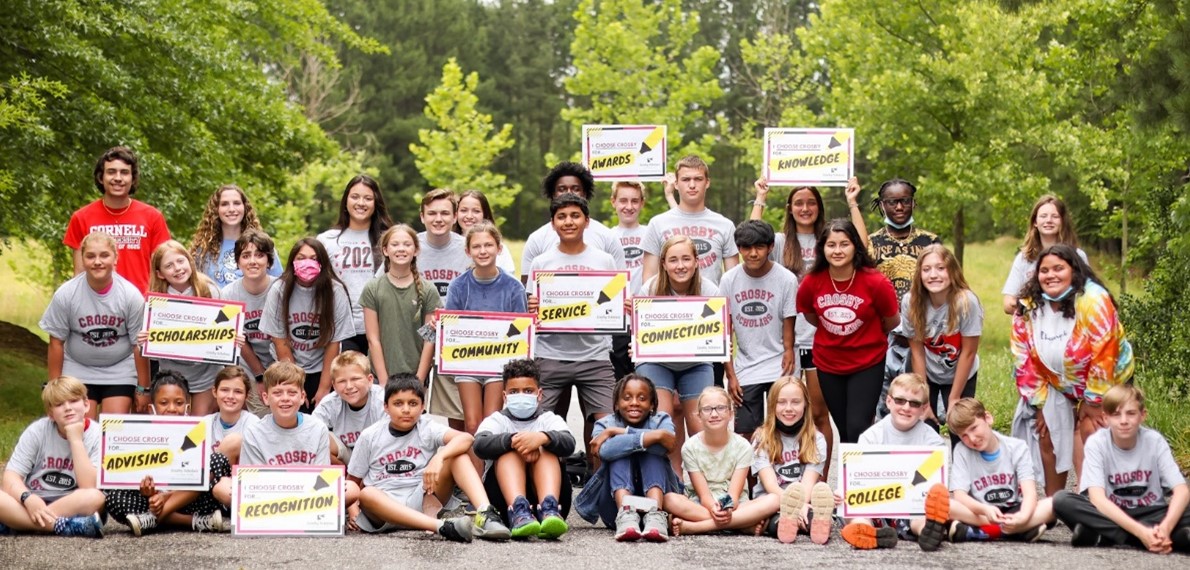 Special to Iredell Free News
The public is invited to a free Open House event on Saturday, August 21, to learn about Iredell County Crosby Scholars. The event will be held at the Heron Picnic Shelter at Lake Norman State Park from 10 a.m. to 1 p.m. The shelter is located behind the Visitor's Center at 759 State Park Road in Troutman.
At this event, attendees will learn more about the free Crosby Scholars college access program.
Community organization partners will also be at the event to share volunteer opportunities. Some of the groups expected to participate include Iredell County Library, Mooresville Christian Mission, Teen Court, Rescue Ranch, Kindness Closet, and Girls on the Run.
There will be games and prizes and snacks for the whole family. The Open House is a great way to learn about what Crosby Scholars has to offer and to meet staff members. Information about the program will be available at the event. New Crosby Scholars will be able to pick up their free T-shirt during the event.
Iredell Crosby Scholars was established in 2015 in Iredell County and has served over 5,000 students. Almost 800 students have graduated as Crosby Scholars. Graduates of the program are eligible to apply for Crosby scholarships and grants. More than $110,000 has been awarded to Iredell graduates since 2018. Students don't have to be on a path to a four-year college to join Crosby Scholars. Many of our participants choose community college, the military, or other types of training after high school.
The program works in partnership with our local schools to provide support and resources to students and families. This year, the program will offer in-person academies (workshops) on the campuses of Mitchell Community College, online Zoom meetings, and independent self-paced learning opportunities. There will also be a series of free workshops offered for parents at the Mitchell Community College locations. Some topics include, The Value of Community Service, Financial Aid, Early College Options, and more.
Public school students enrolled in middle school through tenth grade for the 2021-22 school year may apply online now to join Crosby Scholars. There is no cost to join or to participate. Find the application online at www.crosbyscholarsiredell.org.