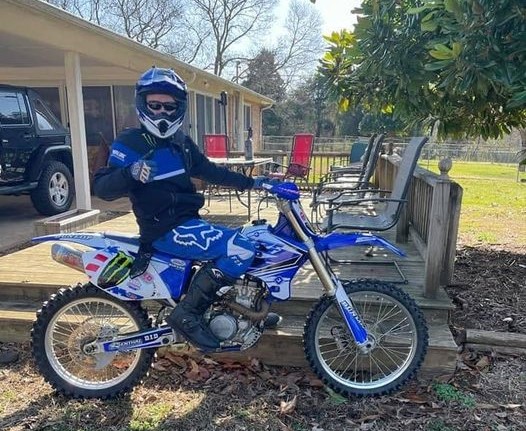 BY BRANDY TEMPLETON
Hundreds of mourners, including a large contingent of first responders, attended a funeral service at First Baptist Church of Statesville on Thurday morning to remember the life of 11-year-old Talon Scott Dyson and show their support for his heart-broken family.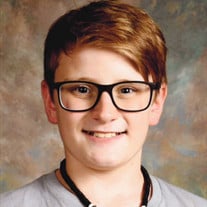 The vibrant son of Scott and Amy Dyson died from injuries he sustained in a tragic accident on December 26 while riding his dirt bike.
Along with his passion for riding, there were so many special facets to the Oakwood IB Middle School sixth-grader who "loved everyone."
Talon was a "gift to everyone he met," Rev. Donnie Wise said, and he "was always respectful, kind and loving."
Wise said that Talon was an inquisitive boy. The son of an Iredell County Sheriff's Office lieutenant, he enjoyed playing with a detective kit he received on Christmas.
"He went around his house looking for fingerprints," Wise told the crowd. "But it was his fingerprints that stood out. He was a well-mannered young man who was full of joy, hope, and compassion to all people."
Talon's Uncle Clay shared those same sentiments, calling his nephew "an active, loving and giving child."
"He was a boy's boy through and through," Clay said. "He shared the same interests of most boys his age. He would go to a water park and get on the highest slide."
Along with swimming, Talon enjoyed other sports like soccer. He also loved fishing, playing video games, and fixing things.
"I don't know too many 9, 10, or 11 year olds that are pulling and checking spark plugs," Clay said. "Most kids his age don't know what a spark plug is."
Talon even drove his dad's tractor, but his true passion was riding his blue Yamaha dirt bike.
At age 2, Talon began riding a bicycle without training wheels or help from adults.
"He's been riding wheeled objects since he could walk," Clay shared. "His tiny body trying to do such big things would make me laugh."
Clay also likened his nephew to the Great Gazoo, a cartoon character who appeared on The Flintstones.
"He was probably the funniest kid I've ever seen," Clay laughed. "He had the Great Gazoo's smile."
As he grew older, Talon accumulated several other nicknames. He was known as his dad's "bestest bud," his older brother Landen's "biggest fan," and his mother's "Sugarbug."
"No other little boy had such an obsession with sugar," Clay shared. "He liked getting vanilla milkshakes with Landen at Cook Out."
For his family and friends, memories of Sugarbug's sweetness won't fade away. They will remain just like the fingerprints he left on all of the lives he touched.
Rev. Wise read a poem, echoing that message: "Your fingerprints are on my heart. Fingerprints that teach me about caring. Fingerprints that teach me about love," he said.
As Talon's casket made its way down the church aisle on Thursday, his mother leaned over and placed her fingertips on it.
Inside, along with her boy, was his cap, a favorite remote-controlled monster truck, and the fingerprints that touched so many lives.