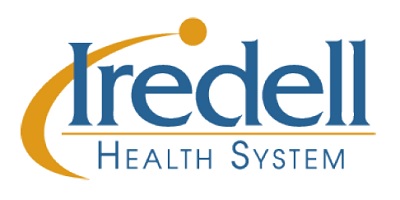 Special to Iredell Free News
When you picture someone who is mentally ill, how do you imagine them?
Your answer can help you determine if you are feeding into the stigma of mental health.
According to the American Psychiatric Association (APA), this stigma can stem from misconceived stereotypes and prejudices that indicate that people with mental illness are dangerous or unpredictable. This type of public stigma can lead to self-stigma, making the individual feel at fault for their illness and can create larger discrimination in society.
Nearly one in five American adults live with a mental illness, and an estimated 19 million Americans experience a major depressive episode each year.
With such prevalence, why the stigma?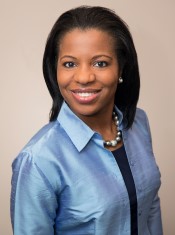 "A common misconception is that mental health is all or nothing. For example, there are various diagnoses within mental health. I think the stigma leads people to believe that mental health is more of the severely mentally ill, like those who are psychotic or schizophrenic," said Latasha Ellis, Ph.D., a psychotherapist at Iredell Psychiatry.
"In all actuality, a lot of people struggle with things that are less severe, but those things may still fall under the umbrella of mental illness," added Ellis.
The most common mental illnesses are depression and anxiety — something that many individuals have faced.
The mental health stigma may prevent individuals with a mental illness from seeking treatment to avoid being incorrectly labeled as "crazy" or "dangerous." This stigma may create a lack of understanding from family, friends, co-workers, or others.
According to the National Institute of Mental Health, men with mental illnesses are less likely to have received mental health treatment than women. However, men are more likely to die by suicide than women.
Why is this?
"Women are typically more open and expressive. Men may not share as willingly because of the way society has groomed males not to talk about or share their feelings. But anyone can experience mental health concerns," said Ellis.
This added societal pressure on men directly influences the mental health stigma.
According to the APA, more than half of people with mental illness do not receive help for their disorders, and many avoid seeking treatment due to concerns about being treated differently in society.
Especially after the previous year, consumed with the unprecedented pandemic, many have come to know depression and anxiety all too well. Living with fear, staying at home, and abstaining from all social interaction is enough to make anyone anxious or depressed.
However, the pandemic was not all bad for mental health.
"The pandemic has brought more awareness to mental health because a larger amount of people are talking about it. The COVID-19 pandemic made mental health a little more acceptable in conversation because it brought forth a lot of anxiety in many of us," said Ellis.
How can I help stop the stigma?
The past year has demonstrated how talking openly about mental health, even sharing it on social media, can help reduce the stigma of mental illness.
"It's important for everyone to be open about their mental health because it helps kill the stigma. When more people are talking about it, and awareness is growing, those that are struggling secretly or privately are more comfortable coming forward and getting the help they need," said Ellis.
If you know someone who has a mental illness, it's crucial to be supportive and validate what they are experiencing to be real and true to them. You should also minimize judgment and encourage the individual to seek the help they need.
"Oftentimes, the need for help can be temporary; it does not have to be a permanent change in their life. The sooner one seeks help, the better," said Ellis.
If you are starting to feel a change in motivation to do the things you once enjoyed and a change in sleep, appetite, or mood, do not feel ashamed to seek help. Whether it's from a personal support system or professional attention like your primary care physician or a behavioral health professional, receiving the necessary help is vital.
"Mental health is a major factor in overall quality of life for all individuals. Mental health challenges can happen to any of us," said Ellis.
About Iredell Health System
Iredell Health System includes Iredell Memorial Hospital; Iredell Mooresville; Iredell Home Health; Iredell Wound Care & Hyperbaric Center; Community and Corporate Wellness; Occupational Medicine; the Iredell Physician Network and more. Iredell Memorial Hospital is the largest and only nonprofit hospital in Iredell County. The comprehensive healthcare facility has 247 beds; more than 1,700 employees; and has 260 physicians representing various specialties. Centers of excellence include Women's and Children's; Cardiovascular; Cancer; Surgical Services and Wellness & Prevention. The Health System's newest campus, Iredell Mooresville, is home to the area's only 24-hour urgent care facility, as well as an ambulatory surgery center, imaging center, rehabilitation services, and physician practices. The mission of Iredell Health System is to inspire wellbeing. For a comprehensive list of services and programs, visit www.iredellhealth.org.