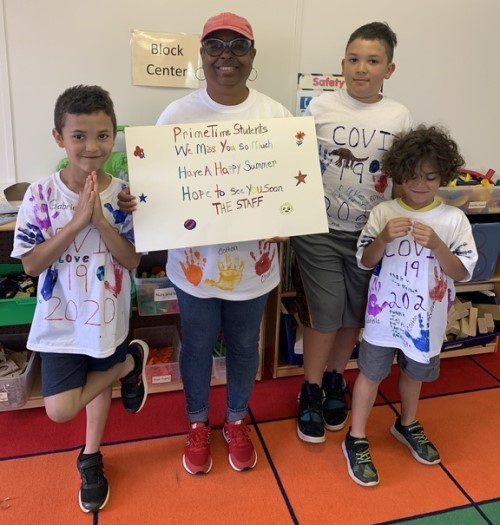 BY BRANDY TEMPLETON and MIKE FUHRMAN
A beloved Iredell-Statesville Schools employee who died last week after testing positive for COVID-19 was laid to rest on Wednesday afternoon.
Nora Holland Smyre, 56, died on Wednesday, September 1, from complications related to COVID-19 and pneumonia. Known to her family and friends as "Poot," she was a force for good in the lives of her loved ones and the community.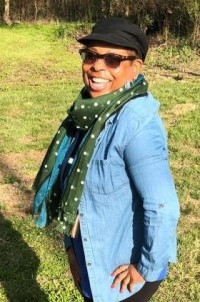 Smyre "was deeply rooted in her family" and devoted years to caring of her mother — and she was there for her siblings and close cousins during their time of need, her brother, Cedric White Sr., said several hours after a Celebration of Life Service at Chestnut Grove Baptist Church.
"My sister left a legacy," White said. "She had an impact on everybody that met her."
Due to underlying health conditions, Smyre had delayed making an appointment to get the COVID-19 vaccine but she had decided to do so, he explained. Unfortunately, she got sick before she could get vaccinated. Throughout the pandemic, which has now claimed more than 260 lives in Iredell County, Smyre was adamant about taking health precautions. "She stayed on me about wearing my mask and keeping my distance," her brother said.
After she was admitted to the hospital in mid-August, Smyre told her family that "she'd be out by (that) Friday," White recalled. "We believed her."
Within two weeks, relatives were called into Iredell Memorial Hospital to say their final goodbyes as Smyre – who was known for her high energy and lively spirit – clung to life on a ventilator.
After a lifetime spent caring for others, "when she needed us, we couldn't do anything for her," White said. "That hurt."
Her death, he said, has left a void in her family that may never be filled.
"We're dealing with something we've never had to deal with," he said. "This is going to stun us for a while."
On Wednesday afternoon, her friends and family members celebrated Smyre's life through tears and laughter, through singing and dance, and through praise.
Reverends Robert Ramseur, Eric Imes, and Dale Gibson all preached, read scripture, and sang, remembering and honoring Smyre as a "devoted mother" who touched so many lives.
I-SS Deputy Superintendent Richard Armstrong said Smyre was an asset to the school system. In the months leading up to her death, she worked in the Prime Time summer program at Woodland Heights Elementary. She began work with the district on January 3, 2019, at Lakeshore Elementary's Prime Time program.
"She was totally dedicated to her job and her students," Armstrong said. "Her co-workers said she was a joy to be around. She always had a smile."
Smyre told students that their homework came first during the afterschool program — and she emphasized the importance for the to be tied to one another.
"Well done my good and faithful servant," Armstrong said, quoting from Matthew 25:21. "May the work she has done speak for her. I can say she's in a better place."
Others also shared, praising Smyre for her encouragement and kindness.
Her daughter, Alesia Anais Smyre, shared that Smyre always provided for her and her brother, Kevin.
"When you're little, you look at your mother as perfect," she said. "After 24 years I'm still seeing her that way."
A cousin called her the life of the party. "Poot was so much fun," she said.
Reverend Gibson joked that he got along with Smyre in every way except when it came to basketball.
"We got along real good, but she liked Duke and I like Carolina," he laughed. "She was sweet, but I'd see a different side of her on game days."
Gibson erupted in song praising God while comforting Smyre's family and preaching power over the pandemic that's divided so many.
He talked about still hearing Smyre's voice when she called from her hospital bed and remembered that she passed on his birthday.
"I'll always think of her now because she went with her Lord on my birthday," Gibson said.
He quoted scripture from the Book of Job, telling her family to have the same faith as the man who lost his children, fortune, and friends, but wouldn't turn his back on God.
"You need to have Job's faith," Gibson said. "Grieve long and deep, but cling to the Lord and each other."
He reminded the crowd that life is short and loved ones could be gone tomorrow — or even today.
As they mourn Smyre's loss, Gibson encouraged them to hold on to the memories and think about the smile she'll give them in Heaven.
One day, he said, he'll be seeing her "up there in the Carolina blue."