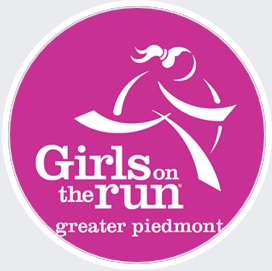 Special to Iredell Free News
Girls on the Run of the Greater Piedmont is searching for enthusiastic, dedicated and positive volunteer coaches in Iredell County who are committed to empowering girls with valuable life lessons.
Coaches are parents, teachers, school administrators, college students and other community members who are committed to developing and celebrating our girls.
Coaches may indicate a preference for the site at which they would like to coach. If coaches do not have a preference, they will be assigned to a location in need of volunteers. There is a minimum of two coaches per site location.
All curriculum, lessons, themes, activities, and materials are provided for volunteer coaches, making it easy and allow time for coaches to focus on delivering their most positive qualities to all participants.
Trained and qualified coaches lead small teams of 15 girls through an intentional curriculum that places emphasis on developing competence, confidence, connection, character, caring, and contribution through lessons that incorporate social, emotional, and physical activities.
This position entails approximately four hours per week for an 8-week commitment.
Volunteer Coach
REQUIREMENTS
• Must be at least 21 years old
• CPR and First Aid certified (paid for)
• Must consent to and complete a background check (paid for)
• Attend Girls on the Run coach training (paid for)
• Attend all (two) practices per week for a weekly time commitment of approximately 4 hours
• Have fun!
RESPONSIBILITIES
• Serve as a role model for program participants
• Prepare, organize and supervise weekly lessons
• Collaborate with other coaches for successful lesson delivery
• Facilitate communication with parents/guardians of program participants
• Participate in the Girls on the Run 5K
• Plan and coordinate your team's end of season party
Junior Coach
The Junior Coach is a volunteer position for high school students to assist the Head and Assistant
Coaches at a Girls on the Run program site. The position entails approximately 1.5 to 3 hours per
week for an 8-week commitment.
REQUIREMENTS
• Must be a high school student
• Attend Girls on the Run coach training
• Able to attend practices once or twice per week
• Have fun!
RESPONSIBILITIES
• Serve as a role model for program participants
• Assist with setting up and breaking down of games and lessons
• Provide one-on-one attention to program participants
• Participate in games and workouts with the girls
• Lead an activity with assistance and supervision of the Head Coach if desired
• Participate in the Girls on the Run 5K
Season Dates
• Registration Opens: Feb 14, 2021
• Season Begins: March 22, 2021 (8-week program)
• Camp GOTR Option for Saturdays: March 27-May 1 (4 hrs per Saturday)
• Season Ends / 5K Week: May 17-21 (size of races are TBD)
Learn More
For more information or questions, please contact Kristine Bienstock at Kristine.Bienstock@girlsontherun.org / 704-280-6203