Special to Iredell Free News
With the announcement of a $1 million lead gift, Hospice & Palliative Care of Iredell County is officially launching the public phase of its $3 million capital campaign to fund construction of a new hospice house in Mooresville.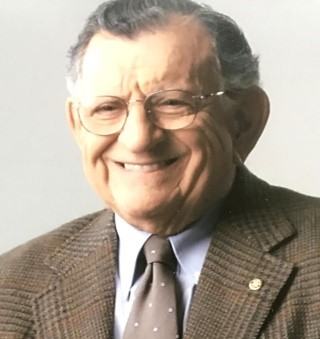 The S. Mitchell Mack Hospice House is scheduled to open in April. To date, commitments to the capital campaign total nearly $2 million, including the lead naming gift made by Mooresville native John Mack and his wife Christy, which was made in memory of John's cousin, Side Mitchell Mack.
Other generous donors include community leaders, Hospice board members and staff and philanthropic foundations. The goal is to raise an additional $1 million during the public phase of the campaign through donations and naming opportunities.
"The support we have received during the first phase of our campaign has been incredible, and we know the community will continue to support Hospice of Iredell in this special time of need," said CEO Terri Phillips. "The promise of our campaign is to bring 'Compassionate Care, Close to Home' to the south end of the county, just as we have done in Statesville with the Gordon Hospice House."
The 15,100-square-foot hospice house, which is being constructed by G.L. Wilson Building Co. at 1325 Mecklenburg Highway, will have 10 patient beds and a full-time staff dedicated to providing compassionate end-of-life care for residents of Mooresville and the surrounding area.
The homelike environment provides large patient rooms, comfortable family areas, a full-service kitchen and outdoor areas with serene meditation space. The location will also feature a 7,200-square-foot Homecare & Bereavement Center, which will allow for individual grief counseling for adults and children, as well as grief support groups.
The S. Mitchell Mack Hospice House will not only benefit residents of Mooresville, who have long had to leave their hometown to receive in-patient end-of-life care, but also the entire county. The Gordon Hospice House is often full, so residents in Statesville and northern Iredell will also have increased access to in-patient care with the addition of 10 patient rooms in the new facility, Phillips said.
"The Mooresville area has needed the services an in-patient hospice house can provide for a long time," said Hospice of Iredell Board of Directors Vice Chairman Carl Robbins. "This will allow our organization to expand and better meet the end-of-life needs of the entire county. I hope everyone in our community will join me in helping build a strong foundation for the S. Mitchell Mack House."
Donations to the S. Mitchell Mack Hospice House may be mailed to Hospice of Iredell, 2347 Simonton Road, Statesville NC 28635 or made online at www.HOIC.org /donate.asp.
Naming opportunities are available at a variety of levels, including the Homecare & Bereavement Center, family rooms, and patient rooms. To learn more, please contact Amy Fuhrman at amyf@hoic.org.