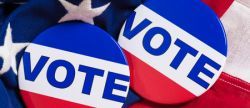 Special to Iredell Free News
Joe Hudson, a long-time Statesville resident and retired Statesville water resources director, has announced his plans to run for the Ward 5 seat on the city council in the upcoming municipal election. Hudson said his interest and enthusiasm for serving his community has only grown since his retirement in 2018.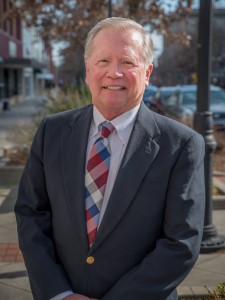 "I am very excited about the possibility of serving as a member of City Council," he said in a news release. "I've spent over 35 years developing public policy and working with the public and government. I know a lot about budgets and how to provide services in an economical and efficient manner. I also understand the importance of listening to the citizens and staying up-to-date on state and regional issues that impact Statesville. I want to make sure Statesville doesn't just grow – I want us to flourish. I love this community and I want all our residents to succeed and feel engaged. We need to grow in a good way."
The next municipal election is a nonpartisan, citywide election scheduled for October 5, 2021. Candidate filing is slated for July.
Ward 5, Hudson said, is one of the city's most diverse wards and has a wide variety of neighborhoods, industries, businesses and recreation areas.
"There is great potential for growth in Ward 5 and I will make sure this growth has a positive impact on the residents and property owners," he said. "I will make sure growth has a positive impact on all of Statesville. I will represent all the people in our city."
In addition to his 35-plus year career in government service, Hudson has enjoyed a second career for 11 years as a writer, publisher and speaker. He is engaged in community nonprofit volunteer work, delivering meals for Iredell County's Meals on Wheels program, serving on the Statesville Stormwater Commission and attending Western Avenue Baptist Church. He also initiated and directed the Iredell Writing Adventure, a writing contest for area middle school students.
Hudson earned his undergraduate degree from East Carolina University and a Master of Public Administration degree from the University of North Carolina at Charlotte. He and his wife, Louise Hudson, a retired educator, have three sons.
Hudson lives in the Magnolia Glen community and can be reached at joehudsn@gmail.com.