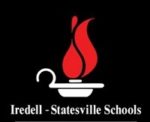 BY KARISSA MILLER
Faced with a staffing shortage, the Iredell-Statesville Schools Board of Education has decided to outsource cleaning services at 10 district schools.
The board approved a contract with HES Facilities Management last week for custodial and maintenance management services at the following schools:
• Woodland Heights Elementary
• Woodland Heights Middle
• Oakwood Middle
• East Iredell Elementary
• East Iredell Middle
• North Iredell Middle
• West Iredell Middle
• West Iredell High
• Lakeshore Elementary
• Lakeshore Middle School
The annual cost for custodial services at the 10 schools is $741,282.74 a year.
According to Tim Ivey, chief technology, facilities and maintenance officer for I-SS, the district's current expense averages $37,500 per custodian. The average cost under the new contract will be about $25,130.
The district currently has 15 openings for custodians.
"Right now, our custodial vacancies are ebbing and flowing," said Ivey.
The district could save as much as $500,000 under the agreement with HES.
Superintendent Jeff James said it made sense to try outsourcing.
"Just like every other position, we are struggling to find custodians … this is just a way to use a national company that has an opportunity to market much better than we do. It's an opportunity to see what they can do and if it doesn't work, we have an option to opt out by the end of the year," James explained.