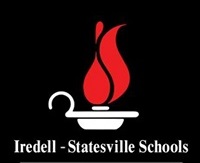 BY KARISSA MILLER
Iredell-Statesville Schools Board of Education members are pushing to end Gov. Roy Cooper's mask mandate for public schools.
The board unanimously approved a resolution, which Superintendent Jeff James drafted, in opposition to the mask mandate on Monday night during their board meeting. The resolution will be sent to the Governor's Office.
James took a moment to explain that I-SS has been on the forefront of getting schools open during the COVID-19 pandemic.
"We've been adamant with our politicians and officials at the state. It's a resolution in opposition to Executive Order 215," James said.
That executive order requires face coverings indoors for students.
According to the resolution, Cooper issued Executive Order No. 116, which declared a State of Emergency due to COVID-19.
The governor has since issued more than 18 Executive Orders in the past 15 months related to COVID-19.
A majority of COVID-19 restrictions have been lifted, but not the face covering mandate for inside public school buildings.
The resolution explains that the state is experiencing lower rates of COVID-19 diagnoses and continuing to follow CDC guidance.
"Therefore, be it resolved that the Iredell-Statesville Schools Board of Education opposes the state face covering mandate. Furthermore, the Board hereby asserts that these issues can be adequately addressed on an individual basis by educational and health care professionals and do not require State oversight," according to the document.
During the public comment period during Monday's meeting, parent Kelly Supek spoke out about the mask mandate and safety protocols in the schools.
Supek said she was speaking on behalf of "Moms for Liberty."
"We started our chapter over a week ago and we already have over 250 members," Supek told the board.
"I don't want my children walking through temperature monitors every morning," she said.
Supek said that three children in North Carolina have died from COVID-19. Meanwhile, six children have taken their own lives in our area, and no one is talking about it, she added.
"There are real effects that these safety measures are having on our children. There are health effects and emotional effects. As parents, we need to stand for them," Supek said.
Supek also mentioned the ABC Collaborative, which has partnered with the public schools and Duke University medical professionals, which she finds troubling.
"Duke Medical is not an unbiased party. They are highly funded by the vaccine industry. They are getting in between our rights as parents with our children," Supek said.
She encouraged the board to stand for what's right, in spite of the political ramifications.
"In the meantime, our children are caught in the crossfire. They are not at risk and they aren't spreading the virus — they need their normal lives back. We are going to stand and we aren't going away," she said.
Other parents addressed the board with similar concerns about the mask mandate and the COVID-19 vaccine ending up on the required vaccine list.
OTHER BUSINESS
In other matters, the board recognized school and staff achievements at the meeting.
♦ I-SS is audited each year by the state Department of Instruction for insurance.
Cool Spring Elementary and Woodland Heights Middle School had a discrepancy-free inspection this year, which is almost impossible, James said.
♦ The superintendent also recognized Cool Spring Principal Judy Hix and Woodland Heights Middle Principal Jimmie Dancy with a certificate.
♦ Chairman Martin Page presented Dr. Ashleigh Maiers, a cardiologist with Sanger Heart and Vascular Institute, and teacher Kelly Buchaeuer with a plaque for supporting Heart Health Education for Iredell County students.
This year, they secured a grant from the Sanger Clinic to purchase 10 CPR education kits.
According to Executive Director of Secondary Education Kelly Cooper, these kits will allow I-SS teachers to provide CPR education for eighth- grade students.
Students missed this essential education last year due to the pandemic closing school.
Buchauer is an English teacher at North Iredell Middle School.
"These ladies are proud graduates of South Iredell High School who go above and beyond to take care of their community's needs," Cooper said.