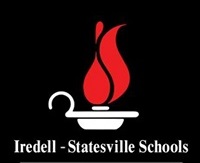 BY KARISSA MILLER
The Iredell-Statesville Schools Board of Education has approved a tentative 2021-22 school calendar.
For traditional schools, the new school year will begin on August 23, 2021, and end on June 8, 2022. I-SS early college programs at North Iredell High School, Statesville High School and Mitchell Community College would begin on August 9, 2021, and end on May 23, 2022.
Spring break is scheduled for March 7-13.
According to Laura Elliot, the district's director of Accountability, Testing and Student Information, it is important for the district to have a calendar in place for school and other central office planning.
Last month, the board delayed adopting a calendar in hopes that North Carolina lawmakers would provide local school districts with calendar flexibility. Currently, state laws mandate specific time frames when school should start and end.
The I-SS board has requested that the N.C. General Assembly allow local boards of education authority to set their own school calendar. School officials have argued that it can force students to take their final exams after winter break and causes misalignment for early college high school students.
Superintendent Jeff James said he's not very confident that the General Assembly will allow the district to continue with the calendar flexibility that it once had.
However, if lawmakers ultimately do grant school calendar flexibility, I-SS administrators have an alternative school calendar option ready for the board to approve.
Under the alternative calendar option, school would start a week earlier for traditional schools with classes beginning on August 16, 2021. Spring break dates would remain the same.
School board member Sam Kennington said that the board approved a tentative calendar to allow the district to go forward with important planning.
"This is a tentative calendar based on any future changes that the state legislature might make in the flexibility for school systems. I think that's critical," Kennington said.
"I do not want this calendar to go out tonight and for our public and teachers to think this is final," he added.
Vice chairman Todd Carver added: "To all the parents out there, who are dissatisfied that the exams are coming after the Christmas break. We hear you. We understand that. We wish that they didn't have to be that way as well."
Carver asked if lengthening the school day would allow students to finish their final exams under the August 23 start date.
The superintendent said that would not work.
"We are 100 percent in agreement with the board and the community. We do not like going off the calendar we had. It's not conducive to students or parents," James said.
"We tried every way possible without extending the school day and them having to do some Saturdays — there just aren't enough days," he added.
No makeup day required for snow day
Students will not have to make up the instruction time missed due to a snow day on January 8. said that the calendar has plenty of instructional time built into it and didn't feel it was necessary for students to make that day up.
Tentative Calendar for 2021-2022
♦ Traditional Schools: BOE_Agenda Item VI B_2021-2022 Traditional School Calendar_
♦ Early Colleges: BOE_Agenda Item VI B_2021 2022 Early College Calendar