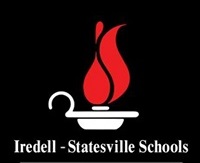 BY KARISSA MILLER
The Iredell-Statesville Schools Board of Education has approved the district's approximately $3.8 million Title I plan for the 2021-2022 school year.
Title I funds provide targeted financial assistance to schools to help address the needs of disadvantaged children.
The 2021-2022 Title I budget is $3,849,140, which represents a decrease of $606,894 from the 2020-2021 Title I budget.
Jonathan Ribbeck, director of Title I for I-SS, said 11 district schools will continue to benefit from Title I funds.
The I-SS schools that qualify for Title I assistance are Celeste Henkel Elementary, N.B. Mills Elementary, Cloverleaf Elementary, Scotts Elementary, Cool Spring Elementary, Sharon Elementary, East Iredell Elementary, Third Creek Elementary, Harmony Elementary, Troutman Elementary and Union Grove Elementary.
The district's 2021-2022 Title I plan calls for hiring 36 teachers and 33.5 teacher assistants to work at the 11 schools.
Title I funds are designed to ensure students, particularly those who are low-achieving, demonstrate proficient and advanced levels of achievement.
Public Participation Policy
Also, during the meeting, the board voted to table any revisions to policy #2310: Public Participation at Board Meetings.
In the event that there's a large number of people who want to address the board, the district would reduce the amount of time each speaker has. The draft that is being considered reads:
• 1-10 speakers: 3 minutes per speaker;
• 11-13 speakers: 2 minutes 30 seconds per speaker; and
• 14-15 speakers: 2 minutes per speaker
Vice Chairman Todd Carver said that he wants to hear from the public. Furthermore, the updates to the policy are a way to make sure everyone is heard who wants to be heard during the meeting. The board designates 30 minutes for regular board meetings for public comment period.
OTHER BUSINESS
In other business, the board approved the Exceptional Children contract provider agreement.
I-SS will contract for Speech Language Pathologists with Soliant Health, LLC at a rate of $69 per hour for 37.5 hours per week. The contract shall not exceed $95,500.
According to Rhonda McClenahan, executive director of Exceptional Children, the EC Department will continue to keep this position posted in hopes of hiring a staff member rather than contract services in the future.
Next Meeting
The next school board meeting is scheduled for September 7 at 6 p.m. at Career Academy and Technical School, CATS, 350 Old Murdock Road in Troutman.