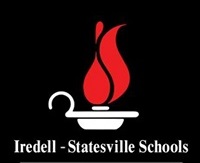 BY KARISSA MILLER
Parents and community members addressed the Iredell-Statesville Schools Board of Education last week on a variety of issues, including Critical Race Theory, concerns about COVID-19 vaccine clinics for children, mask exemptions and the district's response to the pandemic.
Parent Stacey Register accused I-SS of teaching students about Critical Race Theory.
"We need to go back to the basics — ELA, math, social studies and science. Not adding in equity lessons that have racial undertones that go directly against our humanity," Register told the board.
"The fact that Critical Race Theory, social-emotional learning and equity lessons or whatever it's being packaged as is infiltrating our children's our classrooms through a backdoor is infuriating — it is also a documented Marxist tactic," she added.
District officials say that I-SS does not use Critical Race Theory in its curriculum.
Critical Race Theory is a theoretical framework that studies the links between race, class and gender, examining the way in which racism impacts laws and that nation's history. Critics often misapply the term to include equity, diversity and inclusion training.
Statesville NAACP Branch President Todd Scott spoke out in support of Critical Race Theory during the meeting.
"If CRT is in the state curriculum, we would like to be at the table to talk about it. We don't see anything wrong with it. People tell us to remember 911, remember the Holocaust, but when it comes to our history then it's a problem," Scott said.
"If we're going to talk about God and Christianity, then we have to treat everyone the same. Until we do that in this county, in this state, in this country then we are going to stay separated," he added.
During the past school year, I-SS principals and district leaders have received professional development with DreamBuilders, a company that works in partnership with the school system to "identify best practices to bring about equity."
I-SS Director of Communication Boen Nutting explained in an interview that the district is providing social and emotional support to all of its students.
"We have lost too many children in the last year and a half. Some of our students are struggling emotionally, and it's important for us to meet them where they are," Nutting explained.
These include suicide prevention and awareness, Talk Saves Lives training for all employees and suicide prevention training through SafeSchools modules.
Another measure is the Second Step program for all district elementary and middle schools.
"We are helping children process their emotions and express themselves. We are teaching them to talk it out. We are teaching them that if they are feeling sad, anxious, depressed they don't have to bottle it up inside. They can talk to someone about it," Nutting said.
COVID-19 Vaccine Concerns
Also during the meeting, community member Paula Mimnaugh stepped to the podium wearing a "Moms for Liberty" T-shirt, a conservative nonprofit whose goal is "to stand up for parental rights at all forms of government."
She spoke out about concerns that children 12 years old and up can get vaccinated without parental consent.
"Duke is working on a vaccine at this time. Billions of tax dollars have been allocated to lure people to be vaccinated. Your 12-year-old could easily be lured to get a shot with a donut," Mimnaugh said.
"We need your assurance that teachers of 12 (years) and over are not pushing the vaccine to our Iredell-Statesville children," she added.
Nutting said that she wants to dispel any rumors that the district is pushing parents to get the COVID-19 vaccine for their child.
"Our goal is to get kids back to school safely. We were one of the first school districts in the state to bring kids back to school as quickly as we possibly could," Nutting said.
Also, there has been no talk of I-SS holding a vaccination clinic for children during the school day, Nutting said.
"We haven't done that. We haven't had a discussion. We haven't entertained that idea," Nutting said.
Nutting said that I-SS did hold a vaccine clinic for I-SS staff, in coordination with Iredell Health System, for "anyone who wanted to be immunized to have the opportunity."
"We aren't requiring anyone to be immunized — but just wanted to make it easy for those (staff) who did," she added.
Other speakers who addressed the board quoted scriptures from the Bible and passages from the U.S. Constitution — speaking out in favor of "We the people" and life, liberty and the pursuit of happiness. They said their rights were being taken away and made requirements that children wearing a face mask their main sticking point.
"We've already made it very clear that our intention is to allow people to not wear a mask that have a mask waiver or medical condition or religious exemption. We have advocated very strongly to reduce the quarantine to 6 feet instead of 3 feet. We are absolutely advocating for getting kids back to school," Nutting said.
"Parts of it is out of our control. We are anxiously waiting for our state to make some calls on that," she added.
Response to the Pandemic
In the midst of many complaints, parents Jennifer Christian and Tim Hilton stepped in and expressed their gratitude to the school board for the district's positive and quick response to the COVID-19 pandemic.
Lake Norman Elementary "when faced with adversity in a fight or flight moment," Hilton said, "they chose to pick up their swords and fight for those kids."
Christian said: "My comments tonight are not about what to do next, but to thank you for the past school year. I know it was not easy. … we appreciate all of the people who worked so hard to help all of our community's children."
Public Comment Policy
I-SS Board Chairman Martin Page said that the board is discussing its public comment policy with their attorney. In the past few months, the number of community members and parents who have signed up to speak has increased significantly.
On Monday night the board voted to reduce the time allotted to each spear from three minutes to two and a half minutes so all speakers could address the board in 30 minutes.
As for the comments expressed, Page said that the board's policy is not to address speakers directly on any topic and will continue to follow that practice.