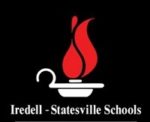 BY KARISSA MILLER
Face masks will be optional for Iredell-Statesville Schools students and staff starting Tuesday, November 9.
A motion, which ends the school district's mask mandate and makes face coverings optional, passed by a 4-3 vote during Monday's board meeting.
"We have 5- and 6-year-old children who are afraid to go outside without a mask because some adult told them they will get Covid and die," said board member Bill Howell, who introduced the motion. "There's no way a child should live in fear."
Board members Sam Kennington and Charles Kelly and Chairman Martin Page voted against making face masks optional due to the potential of increasing the number of students in quarantine.
"It's definitely turned into a very political situation even among board members. My biggest concern is what principals have talked to me about is are we going to go back to masks," Page said.
"Are we going to change every month? We are so close to being where we can get out of these masks …again, it's not the masks, but the quarantine," he added.
Howell's motion was supported by board members Bryan Shoemaker, Todd Carver and Doug Knight.
State law requires school boards across North Carolina to hold a public vote every month about their masking policies.
The board spent a considerable amount of time discussing COVID-19 health issues and challenges during the meeting.
The board also voted 4-3 to stop COVID-19 contact-tracing efforts.
Contact tracing is primarily conducted by the Health department, but I-SS school nurses and staff members have been helping in those efforts.
Superintendent Jeff James said contract tracing would still be done, and he cautioned the board that the policy changes could result in students being quarantined for 14 days instead of seven.
"We can provide the health department with seating charts and information. We will help them in any way we can, but we have to get back to education," Howell said.
Prior to voting on these matters, I-SS Chief of Strategic Planning and Student Services Boen Nutting shared statistics and other metrics for the school district.
From October 29 – November 4, the district reported 50 confirmed COVID-19 cases among students, representing less than 1 percent of the student population. During the same time period, 170 students were quarantined from school contacts.
Other data presented to the board:
• 7.1 percent positivity rate in Iredell County (or the percentage of people who test positive for COVID-19)
• 225 positive cases,
• 59 new positive I-SS cases,
• 307 total I-SS individuals quarantined, and
• 587 individuals exposed but not required to quarantine due to vaccination and/or wearing a mask.
Nutting told the board that it is the recommendation of the health department to continue with the mask mandate.
Troutman Middle School Principal Bryan Paslay said the metrics, guidelines and quarantine rules are still in place and haven't changed. Most secondary I-SS principals are in agreement that the mask mandate should stay in place to keep schools open.
On Friday afternoon, a principal emailed Paslay to report that they had two students that were positive and the school sent home five students.
"If they were mask optional, they would be sending home 49 students," he said. "Whether they are healthy are not, these are the rules that we have to go by."
Nobody wants the masks, Paslay said, but if masks optional, it will be difficult to continue with in-person instruction.
"While it may not be ideal, it's a whole lot better than folks being at home," Paslay said. "It's our recommendation that we get through the Thanksgiving and Christmas holidays. We saw those spikes last year," he said.
Paslay also mentioned that COVID-19 won't only impact their students, but also their families. He said it's not fun to have a household full of sick people at Christmas. Some of those families may have a college age child that won't be able to come home because the rest of the family is in quarantine, he added.