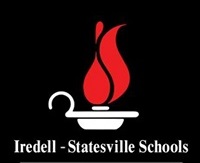 BY KARISSA MILLER
The Iredell-Statesville Schools Board of Education does not have the authority to lift the face mask mandate included in Executive Order No. 209.
Two school board members made that clear during Monday's meeting.
That Executive Order, signed by Gov. Roy Cooper, requires masks to be worn indoors to prevent the spread of COVID-19.
With more people receiving their COVID-19 vaccinations and the governor's recent easing of requirements to wear masks outdoors, I-SS officials have been receiving requests to allow students to remove their masks indoors as well.
During a discussing at Monday's meeting, board members said that is not an option at this time.
"Our students must wear face masks in the schools. It's not a law, but an executive order that the governor has the authority in this state to say to the school system you will follow this. We have no choice," board member Sam Kennington explained.
Dr. Kammy McGann, a Duke University physician shared her expertise on the subject during a special presentation regarding COVID-19 current trends, research and next steps as it relates to public education during the school board meeting.
McGann is part of the ABC Science Collaborative, a program that pairs scientists and physicians with school and community leaders to help understand the most current and relevant information about COVID-19.
I-SS has been working with the ABC Science Collaborative to make informed decisions, while following safety guidelines, about getting students back into school safely.
Some of the key findings included:
• The factors that impact COVID-19 spread are: duration and nature of contact, outdoors vs indoors, in band or choir settings (increased emission of particles) and adhering to prevention practices. A hair stylist study (of a person infected with COVID-19) demonstrated that mask wearing does prevent the spread of COVID-19 in the community.
• The major educational and child impacts from the pandemic include: declines in testing, course failures, increased dropout rates, decreased graduation this year and subsequent years, parental stress, food insecurity, child neglect and abuse, social isolation and decreased physical activity for some students and mental behavior concerns.
• Wearing a cloth or disposable surgical face mask has no effect on vigorous exercise performance in healthy individuals, according to the collaborative's study.
School board member Doug Knight expressed concerns regarding the findings that masking did not have a significant impact on vigorous exercise in their sample study.
McGann agreed that the sample size could have been larger.
Knight also mentioned that some of the data that was compiled in previous information regarding the spread of COVID-19 was not presented as scientifically as he'd like to have seen it.
Vice Chairman Todd Carver said that school board members should question data, but it's also the school board's job to follow the law.
"We are following the law or the governor's executive order. I think it's important for the community to know that we've pushed the limits of school reopening since Day 1. We pushed the limits for starting full time for K-5," Carver said.
NEXT MEETING
The next school board meeting is May 10 at 6 p.m. at the Career Academy and Technical School, 350 Old Murdock Road, Troutman. The meeting is open to the public and parents can also sign up for public comment if they would like to address the school board.