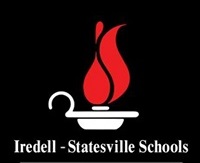 BY KARISSA MILLER
The Iredell-Statesville Schools Board of Education will hear a proposal on Monday night to allow seniors to celebrate with a senior formal event this year after prom was cancelled last year during the COVID-19 pandemic.
The meeting, which is open to the public, begins at 6 p.m. at the Career Academy and Technical School, 350 Old Murdock Road in Troutman, inside the board's meeting room.
Superintendent Jeff James and Executive Director of Secondary Education Kelly Cooper will outline a plan and lead a discussion that includes COVID-19 safety protocols for the senior formal events, which would be held in April and May depending on the high school.
The events are scheduled on different weekends at Carrigan Farms and Lake Norman High school commons.
Last year, when prom was cancelled it was noted that some of the high school parents — independent of the high school and school system — hosted their own formals known as "mom proms."
While these parents had good intentions to include everyone, some students got left out. Due to student privacy laws, schools cannot provide a comprehensive list of names of students to parents.
Principals know that independent events can create cliques and lead to hurt feelings and other issues when students return to school.
District leaders also realize that this year had been hard on many students, and they want to provide a safe event to commemorate this senior year where everyone is included.
Senior Formal Plans discussed on Monday will include:
♦ Seniors only, but a date can be an underclassman.
♦ Holding prom outdoors or socially distanced.
♦ Avoid sharing food buffet-style.
♦ Developing entry points for mask compliance.
♦ Setting up hand sanitizer stations.
♦ Developing a dinner seating plan for both students and visitors.
♦ Being prepared for pictures of the event to appear on social media.
OTHER BUSINESS
Also, during the meeting, the board will:
♦ Consider a recommendation for a temporary access easement at South Iredell High School.
♦ Review and approve budget amendments
♦ Discuss and vote on 2021-2022 board of education meeting dates.
♦ Recognize I-SS DLR graduates, including Principal Nichole Tilley, Principal Chad Parker and Assistant Principal Daniel Camp.
♦ Recognize district math expo competition winners, chess tournament winners and Battle of the Books Winners.
♦ Recognize North Carolina Governor's School honorees.