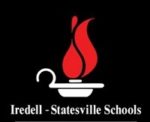 BY KARISSA MILLER
Iredell-Statesville Schools Board of Education members will discuss a draft resolution Monday designed to "ensure dignity and nondiscrimination in schools."
The Committee of the Whole meeting, which is open to the public, will take place Monday at Career Academy and Technical School, 350 Old Murdock Road, Troutman, at 6 p.m. There is no public comment at the COW meetings.
Board member Bill Howell will lead a discussion and present the resolution to the board. The board will vote on whether or not to adopt the resolution the following week.
The resolution states that the board will promote:
1. That one race or sex is not inherently superior to another race or sex;
2. That an individual, solely by virtue of his or her race or sex, is not inherently racist, sexist, or oppressive;
3. That an individual should not be discriminated against or receive adverse treatment solely or partly because of his or her race or sex;
4. That an individual's moral character is not determined by his or her race or sex;
5. That no individual, solely by virtue of his or her race or sex, bears responsibility for actions committed in the past by other members of the same race or sex;
6. That no individual, solely by virtue of his or her race or sex, should feel discomfort, guilt, anguish, or any other form of psychological distress; and
7. That the United States comprises of persons that are all created equally.
Racial discrimination has been a controversial topic at past board meetings. A few community members and parents have voiced their concerns about discrimination in schools and concerns about Critical Race Theory being taught in the classroom.
Representatives of Moms for Liberty ha spoken out against Critical Race Theory being taught in school curriculum in previous public comment periods. They are also opposed to any curriculum that discusses LGTBQ rights.
On the other hand, those who favor CRT being taught in schools argue that there's a lot of misinformation out there. Furthermore, they assert that certain groups are trying to label any conversation about race or racism as Critical Race Theory.
Critical Race Theory is often misapplied to things like equity, diversity and inclusion training. School officials say that I-SS does not use Critical Race Theory in its curriculum.
CRT is a theoretical framework that studies the links between race, class and gender, examining the way in which racism impacts laws and that nation's history.
Statesville Branch NAACP President Todd Scott said at a past meeting that instead of using false labels, he would like the schools and community to come together as a community and combat racism. He is in favor of CRT being taught in the schools if it's added to the state curriculum.
Also, at the meeting, the board will:
• Review a local and capital outlay budget amendment;
• Have a discussion about the board's closed session;
• Hear a COVID-19 update and mask discussion;
• Review policy #5071/7351 on Electronically Stored Information Retention;
• Discuss the use of Pressly school building;
• Hear a presentation on school calendar options for the 2022-2023 school year; and
• Review a change order for Oakwood Middle School