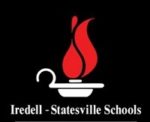 BY KARISSA MILLER
The Iredell-Statesville Schools Board of Education will meet on Tuesday, August 31, to revisit whether to require students and staff in district schools to wear face masks as new COVID-19 cases surge across the county.
The meeting, which is open to the public, is scheduled for 4 p.m. at Career Academy and Technical School in Troutman.
Chairman Martin Page said the emergency meeting is necessary because of the number of positive cases and mandatory quarantines during the first week of the 2021-2022 school year.
"Looking at the data, we have to safeguard our students," Page said. "Our children are our No. 1 priority. It's not about pro-masks or anti-masks, but a discussion about what we have to do keep our schools open," Page explained.
The I-SS board voted to make face masks optional for the beginning of the school year, despite calls by North Carolina health officials and the CDC to require masks indoors for students and staff.
During the first week of school, at least 10 I-SS staff members and 59 students tested positive for COVID-19. Almost 1,000 students were placed in quarantine due to potential school or community contact or after exhibiting symptoms.
There will not be an opportunity for public comment during Tuesday's meeting. In open or closed session, as appropriate, the board may conduct any other business properly before the board.