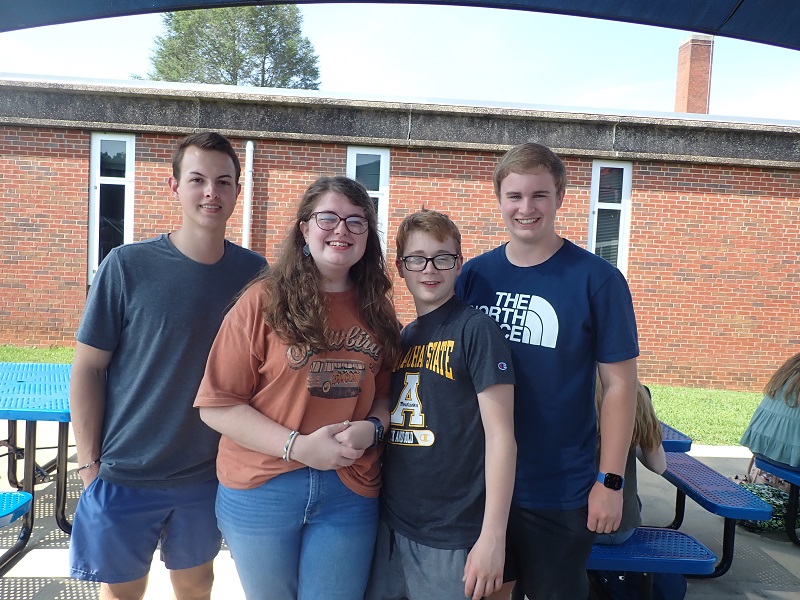 BY KARISSA MILLER
Students enrolled in Iredell-Statesville Schools' early college programs returned to the classroom on Monday, and many of them say they are feeling excited as they start the new school year.
Current enrollment for the three programs is 763 students, which includes:
• Agriculture and Science Early College: 260 students;
• Collaborative College and Technology: 231 students; and,
• Crossroads Arts and Science Early College: 272 students.
The early college high school programs are a joint venture between I-SS and Mitchell Community College that is available to all students in Iredell County at no cost.
While there are many high-achieving students who attend the early college, school officials say that the targeted demographic is students who will be the first in their family to attend college, low socioeconomic students and students that face other barriers.
Students take college courses and high school classes simultaneously. They are able to receive guidance and assistance for a variety of issues outside of academics to ensure their success. Those who are student-athletes can continue to play sports for their "home" school.
By attending early college for five years starting in the ninth grade, students can earn a high school diploma and a college associate degree.
Principal Billy Wells was there to greet students at Agriculture and Science Early College for their first day.
"We're in our fifth year of operation so we have a full student body now," Wells said.
Students Lily Warren, Gracie Jordan, Jacob Lister, Dakota York, Jacob Robertson and Addison Campbell posed for a first day of school photo at the picnic tables in front of the ASEC campus.
They all are relieved that they get to take their college classes in-person at Mitchell Community College, instead of virtually.
"After having all virtual college classes it's exciting to get back to normal," said Warren.
At Crossroads, Principal Alicia Eller echoed that sentiment.
"We are excited that our students will be attending their college classes in person on Mitchell's campus. Our students spent all of 2020-2021 with online college classes through Mitchell and in-person or hybrid classes at Crossroads. The students are looking forward to being back on Mitchell's campus," she said.
Photos