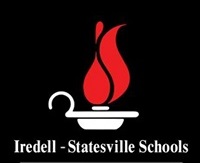 FROM STAFF REPORTS
Iredell-Statesville Schools officials reported only one case of COVID-19 related to secondary spread in schools during the week of October 8-14.
The case was one of only 49 reported by the district as the number of positive cases to decline across Iredell County. I-SS reported that four staff members tested positive last week, along with 45 students throughout the district.
The number of staff members and students required to quarantine also continues to drop. Twelve staff members and 269 students were required to quarantine due to close contact with someone who tested positive — either in school or in the community.
A total of 407 students who were close contacts of someone who tested positive did not have to quarantine because they were wearing a face mask at the time of the contact, officials said.
Here's the COVID-19 dashboard for last week:
I-SS COVID-19 Dashboard