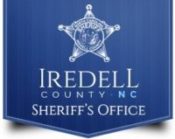 FROM STAFF REPORTS
The Iredell County Sheriff's Office is investigating a fatal shooting that occurred late Thursday night on Molly Lane in western Iredell County.
James Donovan Pope, 52, was mortally wounded during what appears to be a domestic violence incident, Sheriff Darren Campbell said Friday morning.
Deputies were dispatched to 103 Molly Lane about 11:55 p.m. Thursday in reference to a shooting, according to an ICSO news release.
When deputies arrived on the scene, they located a victim who had a gunshot wound to his chest, the sheriff said. The victim was transported to a local medical facility, where he was pronounced dead.
Witnesses told deputies that the man was assaulting his wife when he was confronted by a family member, according to the news release. A struggle ensured between the two men, and a shot was fired striking the deceased in the chest, Campbell said.
ICSO crime scene investigators responded to the scene. Evidence gathered at the scene along with witness statements confirmed that the shooting occurred during a struggle, Campbell said.
The results of the investigation will be turned over to the District Attorney's Office for review to determine if any charges will be filed in the case.