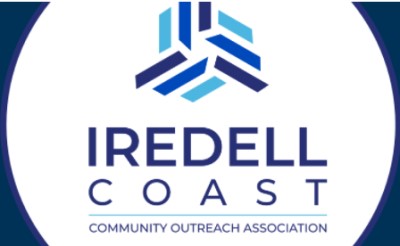 Special to Iredell Free News
The Iredell Community Outreach Association (COAST) has two community events planned for August:
♦ On Saturday, August 7, Iredell COAST will host its annual back-to-school drive, when it will give out free school supplies to local students. Students must be present to receive supplies. The event will take place at the Iredell COAST Event Center, 625 Sullivan Road in Statesville, from 9 a.m. until supplies are gone.
♦ On Saturday, August 14, Iredell COAST will host a Free Clothing Event and Community Yard Sale. This event takes place at the Iredell COAST Resale Shop, 625 Sullivan Road, from 9 a.m. to 2 p.m. All men's and women's clothing will be given away for free with donations being accepted for the COAST Community Food Bank, which is in desperate need of donations. Guests are encouraged to bring their own bags as bags will not be provided. Kids clothing is not included in the event. The community yard sale is open to anyone who wishes to set up and sell. Cost is $10 per space and setup occurs between 7 to 8:30 a.m. as first come, first served.
LEARN MORE
Iredell COAST is proud to serve our community and hosts numerous community outreach events like these during the year. For more information on these and other events, please contact Iredell COAST at 704-755-4610 or director@iredellcoast.com.