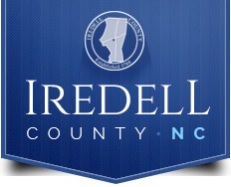 BY KARISSA MILLER
The Iredell County Board of Commissioners on Tuesday voted unanimously to appoint Maureen Purcell as the register of deeds.
Purcell will be paid an annual salary of $60,000. She will also receive a cell phone allowance of $720 a year (or she can opt to have a county phone) and a travel allowance of $8,400 per year.
Purcell was selected by the Iredell County Republican Party Executive Committee to complete the term of Ron Wyatt, who resigned on January 4, 2021.
Chairman James Mallory explained that the board was required by state statute to accept the executive committee's recommendation since it was made within 30 days of the vacancy.
Mallory said Purcell will be sworn in and can begin her duties once the seals to validate documents arrive, which he believes will be sometime this week.
The position will be on the ballot in 2022.
OTHER BUSINESS
In other matters, the board approved a request on behalf of Iredell-Statesville Schools to apply for up to $8.86 million from the Local Government Commission to energy efficiency upgrades, such as LED lighting and other energy conservation measures, districtwide. The project also includes certain HVAC measures, controls and upgrades and air quality improvements.
Commissioners unanimously voted to adopt a resolution to direct the filling of an application with the Local Government Commission for an installment financing agreement for school improvements and will hold a public hearing on February 16.
During the public portion of the meeting Tuesday, the board held two public hearings for rezoning requests:
♦ The first was a request to rezone around two acres along Beech Tree Road near Mooresville from Residential Agricultural/Neighborhood Business to Highway Business Conditional. The request was being made on behalf of Charlotte Ski Boats.
♦The second was a request to rezone approximately 1.3 acres along West Memorial Highway in Union Grove from Residential Agricultural to General Business.
Both of the rezoning requests were unanimously approved by the planning board. Additionally, there was no opposition expressed at the meeting. Due to COVID-19 considerations with public hearings, the board must wait until the next meeting to approve the requests.
Also, during the meeting, the board:
♦ Approved a request from the Sheriff's Office for approval of $396,550 to purchase a new lake patrol boat, trailer, lights, radio, insurance and boat slip rental using Federal Equity Sharing Funds.
♦ Approved a request from the Health Department for approval of $65,922 for COVID-19 Vaccination Program Funding.
♦ Approved a grant request from the Health Department for approval of a budget amendment in the amount of $140,798 for Epidemiology and Laboratory Capacity Enhancing Detection Activities Grant. The money will be used to help control and mitigate the spread of COVID-19 in the community.
Next Meeting
The next meeting is February 16 at the Iredell County Government Center, 200 S. Center Street, Statesville at 7 p.m. The meeting is open to the public.