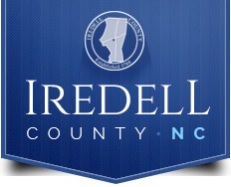 BY KARISSA MILLER
Iredell County commissioners have approved a $236 million budget for fiscal year 2021-2022.
The budget maintains the existing property tax rate of 53.75 cents per $100 valuation. It also maintains the all-county fire tax rate at 9 cents per $100 value.
County officials estimate that the tax rate will generate $141.8 million which is based on a collection rate of 99.08 percent. Sales tax revenues, project to be $38.1 million, account for the county's second largest revenue stream.
Board of Commissioners Chairman James Mallory thanked the county's department heads and budget team for their hard work on the spending plan.
"Tremendous effort by all our departments and our staff for crunching all the numbers, reviewing how their individual department plans nest within our strategic plan and strategic goals," Mallory said.
Highlights
Here are some highlights from the plan:
To address salary compression and market rate competition, commissioners voted to give employees up to 3 percent merit adjustment and a pay scale adjustment of 2.5 percent. Permanent part-time employees are also eligible for raises, which added $30,000 to budget.
Some other additions include:
• An increase in minimum wage to $10/hour at a cost of $10,000;
• Allocation of $60,000 for sign-on bonuses;
• An increase in shift differential pay of 3 percent at a total increase of $13,006;
• An increased appropriation to Lake Norman Marine Commission from $31,000 to $35,000; and
• Increasing the Legal budget by $200,000
Education Funding
Education funding comprises around 43 percent of the budget, representing a 1 percent decrease over the current fiscal year.
Last year, county officials reworked the educational funding formula, primarily in response to a request from the schools. As a result, each school system sees a greater increase in their current expense funding and a decrease in their capital funding.
According to county officials, large capital needs, which are outside of normal maintenance, will be vetted as part of the county's capital improvement plan.
However, the per pupil amount will see an increase to $1,967, up from $1,940 this year.
The overall funding reduction is a result of the N.C. Department of Public Instruction's projected Average Daily Membership, or enrollment figures.
However, Mull said that if enrollment is greater than projected by DPI, the county will go back and adjust the funding for all school systems.
• Iredell-Statesville Schools will receive $44.7 million, down from $45.3 million;
• Mooresville Graded School District will receive $13 million, down from $13.1 million; and
• Mitchell Community College will receive $4.1 million, down from $4.2 million
New Positions
Department heads had requested 29 new full-time positions and three new part-time positions. Mull recommended that the county include 27 new full-time positions and two part-time positions in the budget.
Ultimately, commissioners decided two additional positions: an assistant fire marshal ($118,23) and an emergency management planner ($129,923).
According to Budget Analyst Caroline Taylor, the county's starting budget amount will not change because the finance department will be able to shift money that hasn't been designated from Capital Improvement Plan budget to cover these expenditures (keeping a balanced budget).
Commissioners also approved funding for a public information officer position, including equipment for a total increase of $106,250.
Most of the other positions approved in the budget will be in public safety. The Sheriff's Office will receive funding for nine new positions, including seven School Resource Officers that will be partially funded by a grant obtained by Iredell-Statesville Schools.