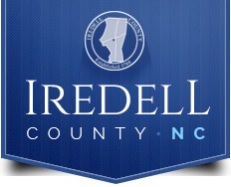 BY KARISSA MILLER
Plans for a new Ace Hardware store in Union Grove cleared a major hurdle Tuesday night.
Applicant Clay Lunsford went before the Iredell County Board of Commissioners Tuesday to request rezoning for the proposed site off West Memorial Highway.
John LaRue, who operates the existing Ace Hardware in Union Grove, will lose his lease on his current building at the end of the year, Lunsford said.
"We need to get this rezoned. He had a previous client that was going to do it, but that didn't make it for financial reasons," Lunsford stated.
LaRue, who also spoke during the public hearing, said the store has supplied the community with services since 1985.
"We've got so many people rooting behind us. People saying, "You've got to stay here,' " LaRue said. "We provide not only hardware, but services, too."
Following the public hearing, commissioners unanimously approved the request to rezone approximately 3.16 acres of property in Union Grove from split-zoned General Business/Heavy Manufacturing to straight General Business.
In other business, the board held a public hearing and approved a rezoning request made by Eric Dyson to rezone approximately 14.69 acres along Old Mocksville Road.
Commissioners then held a controversial public hearing to consider a request from landowners Coleman and Clayton Absher to rezone approximately 8.34 acres along Taylorsville Highway.
The proposed use is for a cargo/freight company, office and garage facility.
During the public hearing, concerned neighbor Matthew Gibson said that the community's main concern is the landscaping on Absher Farm Road.
'We're trying to push for a fenced landscaping or something to be done," Gibson said.
There is a discrepancy between information on the owner's website and what has been relayed to residents concerning the hours of operation and other representation of the property information, he said.
Other neighbors spoke out in opposition, citing concerns about the noise and about aesthetics or the view of parked trucks in the lot.
Following the hearing, the board unanimously approved the rezoning request, which includes conditions in place to safeguard the surrounding homeowners.
Also, during the meeting, the board approved:
• A request from Planning and Development for approval to adopt a resolution of intent calling for a closure of a portion of Widgeon Lane, off Stutts Road in Mooresville and a public hearing to be held on October 5 at 7 p.m.
• A request from Planning for approval of a resolution amending the Map Review Officers request.
• A request from Parks and Recreation to apply for a Carolina Thread Trail Grant for $30,000. The grant is for design only.
• A resolution of appreciation to Brenda Speece, executive director of children's home of Iredell County.
County Manager's Report
County Manager Beth Mull announced the Iredell County public sector job fair that will be held on Saturday, September 25, at 9 a.m. to 3 p.m. at Sigmon Hill Mall parking lot. The county will partner with Iredell-Statesville Schools and Mitchell Community College.
Mull also reminded the public that the county has transitioned back into mandatory masking in county facilities due to the increasing numbers of COVID-19. Masks or face shields are available for visitors who come to any county building if they do not have their own at that time.