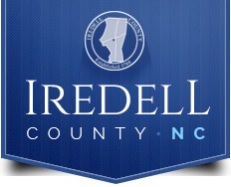 BY KARISSA MILLER
The population of Iredell County is aging right along with the State of North Carolina, and more seniors are seeking help so they can stay in their homes and out of expensive nursing homes.
On Tuesday night, the Iredell Commissioners heard a presentation from Anna Rice, executive director of the Iredell Council on Aging, about how the council is addressing the needs of Iredell's 60-and-over population.
More than 40,000 people in the county are now over age 60, Rice said. That equates to about 23 percent of Iredell's population, she said.
The vast majority of seniors want to remain in their homes.
"The Council on Aging is then challenged to provide an array of services to meet the needs of the newly minted 60-year-old as well as the 92-year-old intent on remaining at home and in familiar surroundings," she said.
"Like all services providers, this challenge has only intensified during the pandemic when the ill effects of loneliness — not just for seniors, but for all age groups — have been brought to the forefront because of being isolated or the necessity to quarantine," she added.
Rice explained that the Council on Aging didn't slow down during the pandemic, but continued providing home- and community-based services and resource.
For example, on Monday a 60-year-old woman came to the Senior Center "desperate for guidance as her 72-year-old husband can no longer remember to write a check to pay their monthly bills," she said.
"This morning, she attended the Caregiver Support Group, where she met with other seniors who are facing the dawning journey of dementia," Rice said.
In the future, she explained, when the woman's husband's condition deteriorates, she'll be able to leave him at home in the care of a Certified Nursing Assistant while she shops for groceries or takes a break from caregiving.
Last year, the Council on Aging provided 4,498 hours of respite care to Iredell's caregivers. She also detailed other services the agency provides, including level-one chore services and transportation to vital services.
They nonprofit ramped up its delivery and service of balanced and healthy meals.
The Council on Aging's Senior Nutrition Program created new ways to reach seniors, including grab and go, partnering with ICATS for grocery delivery and frozen meals to those who live in more rural areas.
Last year, the agency delivered a total 45,000 meals to seniors throughout Iredell County.
The Council on Aging also offers social activities, educational programs and exercise opportunities through their senior centers in Statesville and Mooresville.
Although senior centers were closed during the pandemic, they put together take-home projects, crafts and hosted virtual meetings.
Following the presentation, the board unanimously voted to approve the 2021 fiscal year home and community block grant that will continue to fund the Council on Aging's array of services for the 2022 program year.
About Iredell's Council on Aging
The mission of Iredell Council on Aging is to improve the quality of life of Iredell seniors through the provision of services in the home and community. Contact 704-873-5171 for more information.
Funding for the COA comes from several sources. The Older Americans' Act, passed in 1965, allots federal tax dollars to each state for various services. Local funds from Iredell County, Town of Mooresville, City of Statesville, support from United Way of Iredell County, agency fundraising, contributions from participants and business provide revenue.
There is no charge for services, but participants are encouraged to make cost-sharing contributions to the COA based on their income. The two senior centers have some fees. All contributions go back into the services or programs.