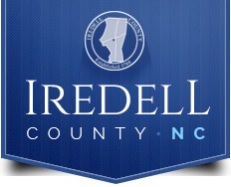 FROM STAFF REPORTS
Iredell County Fire Marshal David Souther has lifted the local burning ban that has been in place since November 30.
"The rain forecasted for the next few days should help reduce the extremely dry conditions and the threat for major fires should reduce," Souther said Wednesday in a memo to all county fire departments and residents.
Souther's decision to lift the ban — which covered all unincorporated areas of Iredell County plus the Towns of Harmony, Troutman, and Love Valley — was made in conjunction with state officials. The City of Statesville and Town of Mooresville also instituted burning bans last week due to dry conditions that increased the risk of wildfires.
N.C. Department of Agriculture and Consumer Services Assistant Commissioner Scott Bissette announced earlier Wednesday that burning bans in 67 counties, including Iredell, would be lifted "due to recent precipitation and decreased fire danger."
Contact the Iredell County Fire Marshal's Office at (704) 878-3035 for questions and/or more information concerning this local burning ban.